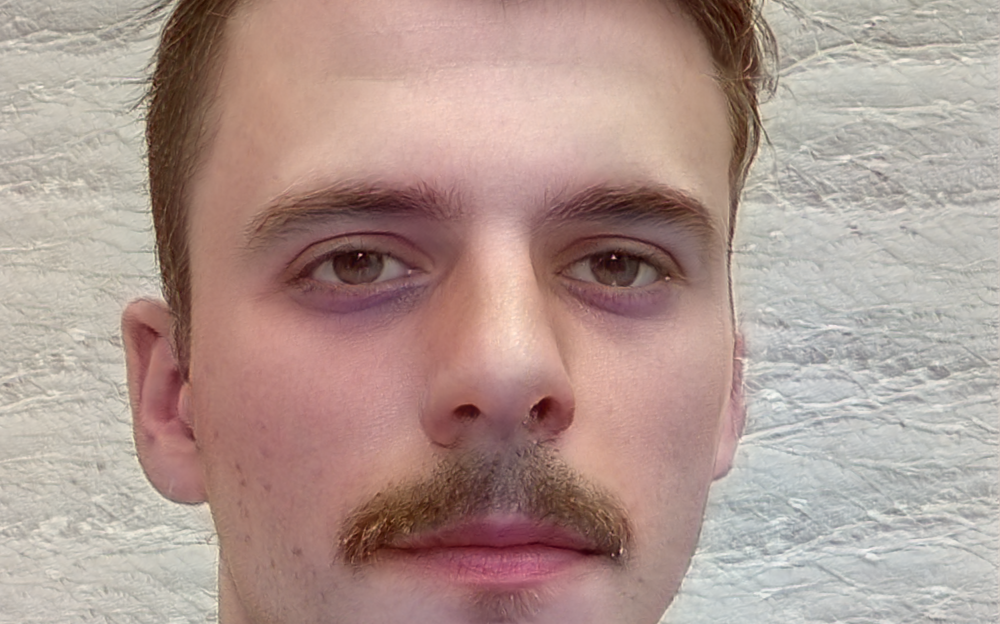 About Gaëtan's residency at iMAL
For his new performance, 'The Current', Gaétan Rusquet is working on the development of two projects carried out in recent years, as a new study on the body in relation to images and their means of visibility.
The group performance "as we were moving ahead occasionally we saw brief glimpses of beauty" that was realized a few years ago, is a meditation on selfie, the relationship to time and memory through the loop, the sensation of being swallowed up by a person, a group, or a technology, and the interconnection of individuals.
"the eYe in the light in the eYe" is a performative installation developed for an exhibition space (realized for Europalia Romania within the framework of the Brancusi exhibition at BOZAR), a performative study on the image and representation of the sublime, in relation to Brancusi's self-portraits and the photographs of his own works.
Bio
After studying Applied Arts in Paris at L'ENSAAMA, Gaëtan Rusquet obtained a Masters degree in stage design and performance at l'ENSAV La Cambre. He works as an artist and performer in the field of performance, dance, theater and visual arts. Recently, he performed in Celestial Sorrow of Meg Stuart, Square Dance of Bryan Campbell and created the costumes and scenography for Boundary Games of Léa Drouet.
In his artistic proposals, Rusquet focuses on the relation between the body and the space, by using a medium and the necessity of a movement linked to this. In his work, he wants to share a visual and a performative experience with the audience. In Meanwhile, (2014) the performers struggle against the disintegration of the construction they build, while As We Were Moving Ahead Occasionally We Saw Brief Glimpses of Beauty (2018) explores the choreographic potential of (live) video editing and the perspective of the selfie. the eYe in the light in the eYe (2020), commissioned by Europalia, echoes the photographic practice of Brancusi by making images appear and disappear in the eyes of the viewers, who become the medium themselves. Currently, he is working on his research the edge, in which he explores ways of dealing with the body and liminal spaces.
His work has been presented at Trouble Festival (BE), Impulstanz (AT), MDT Stockholm (SE), Centre Pompidou (FR), Theater Avantgarden (NO), Accionmad (ES), FRAC Lorraine (FR), Kaaitheater (BE), Palais de Tokyo (FR), Homonovus festival (LV), Festival Actoral (FR), Europalia (BE).
Credits
With the support of COCOF