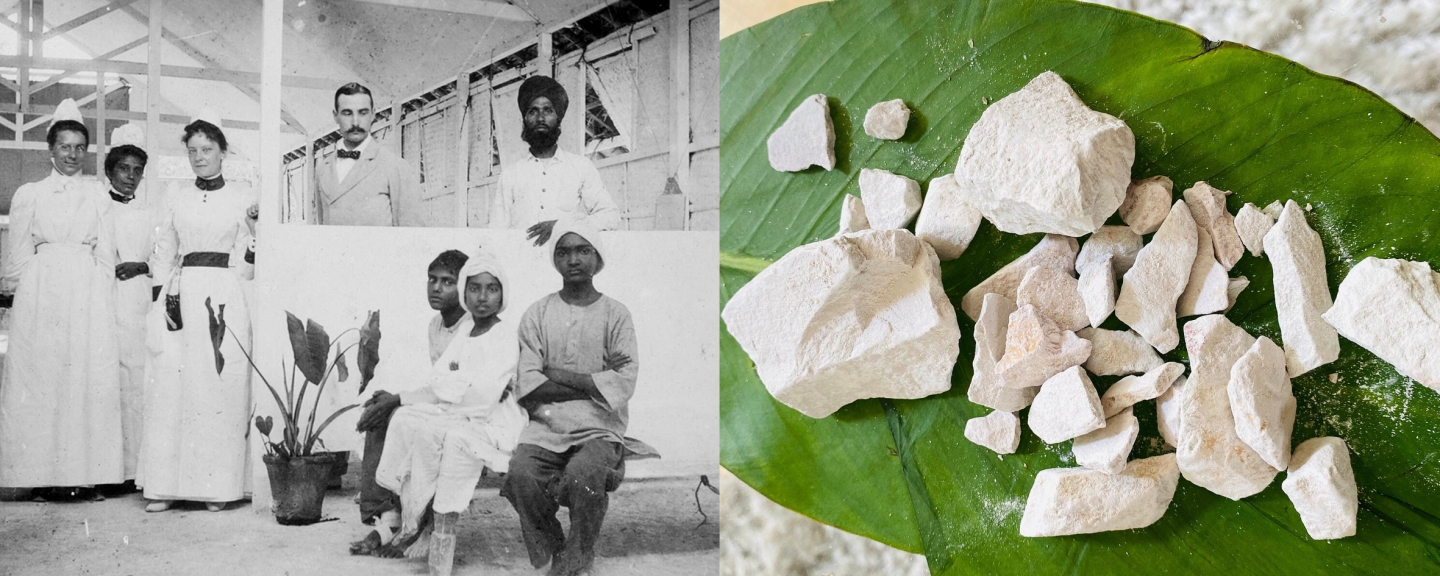 About the SLATO/OTLAS Residency at iMAL
In November 2020, SLATO and OTLAS will present WHAT DOES THIS HAVE TO DO WITH EVERYTHING ELSE? at iMAL. Due to the COVID-19 measures the exhibition will be postponed to a later date.
SLATO's investigation takes as its starting point the city of Bombay, which, at the end of the 19th century, was the scene of a population control system set up by the British colonial power to stem the spread of a plague epidemic. OTLAS is interested in the clay soils consumed for pleasure by people from diaspora communities; a cultural phenomenon sometimes referred to as geophagy.
BIO
SLATO, OTLAS and TALOS are among the names from which a group of researchers operate. What they have in common is that their privileged fields of study are made up of a sediment of practices and discourses from which proliferate a large number of images, objects and documents.
Researchers are always concerned in the same way. First of all, they collect documents that condense the thickness and preserve the complexity of the relationships between beings and the things that make them. They then encode these documents in a relational database. Eventually, they subject these documents to more or less extensive transformations and thus manufacture new documents. Finally, they transit these documents from the database to exhibition spaces.