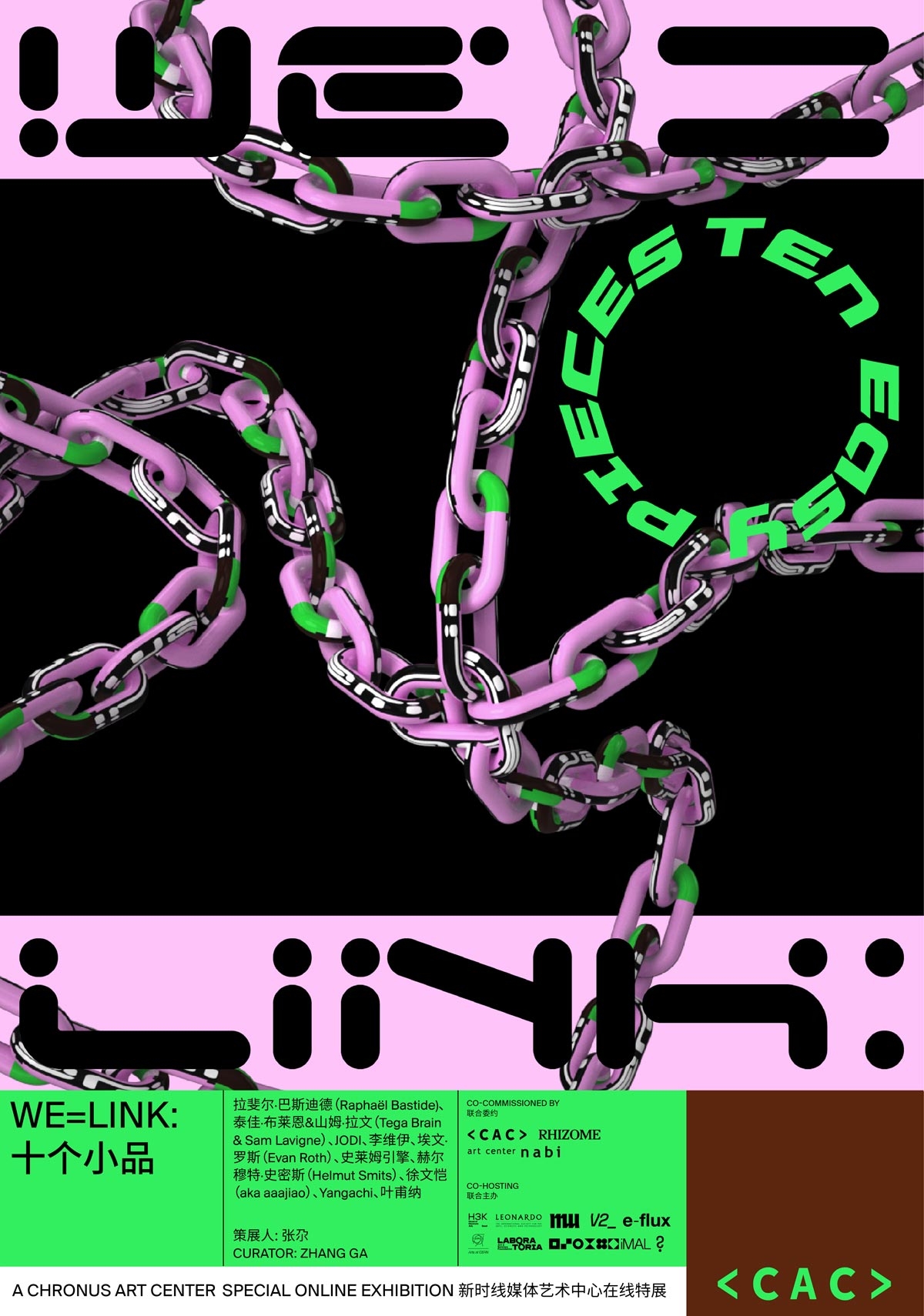 QUARANT-iMAL : while we are all stuck at home we want to share some mind-tingling online content with you.
WE=LINK: TEN EASY PIECES
Today, we're very pleased to announce that we'll be taking part in this special online exhibition called "We=Link: Ten Easy Pieces".
We=Link is a project initiated by Chronus Art Center (CAC) (Shanghai) in collaboration with 10 international art organisations. The works presented are network native, exploring the potential of mobile technologies, particularly with a creative and critical appropriation of various social media platforms. Through this exhibition, all institutions involved use this opportunity to recapitulate the importance of net art practice.
For this exhibition, iMAL has contributed in proposing a work by French artist Raphaël Bastide, 'evasive.tech', an online artwork routine that he is developing throughout the quarantine period.