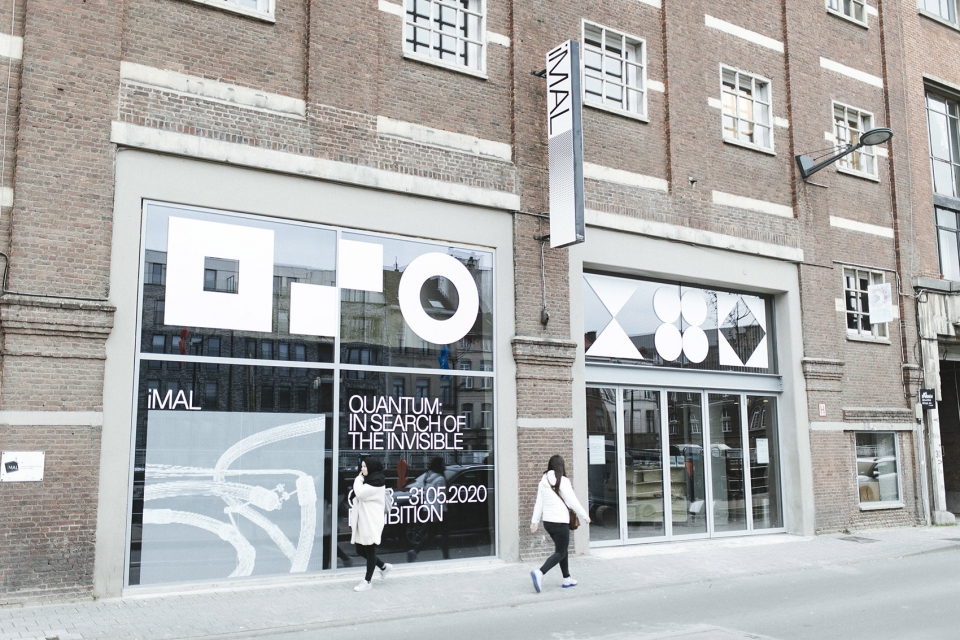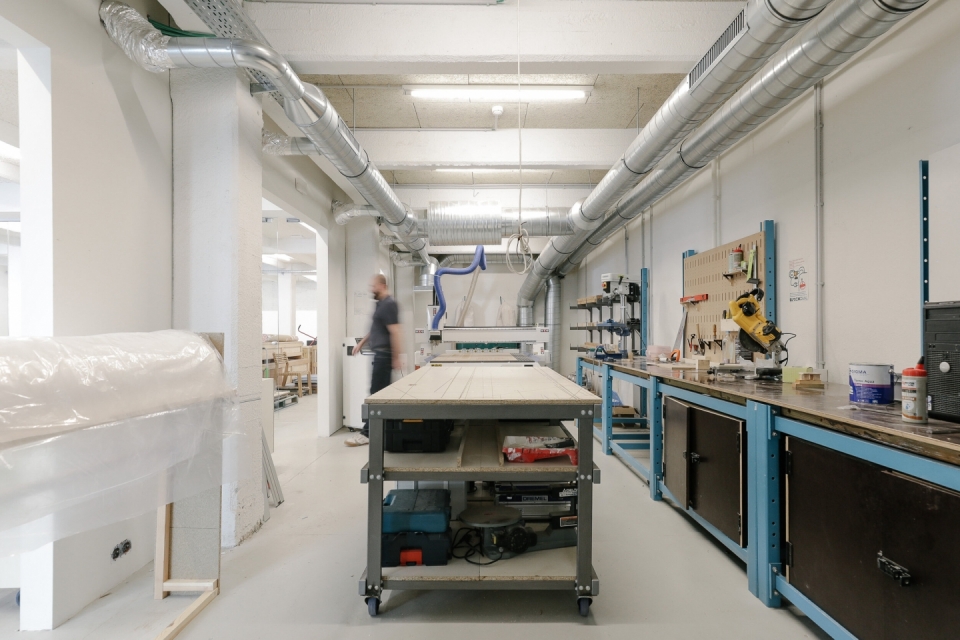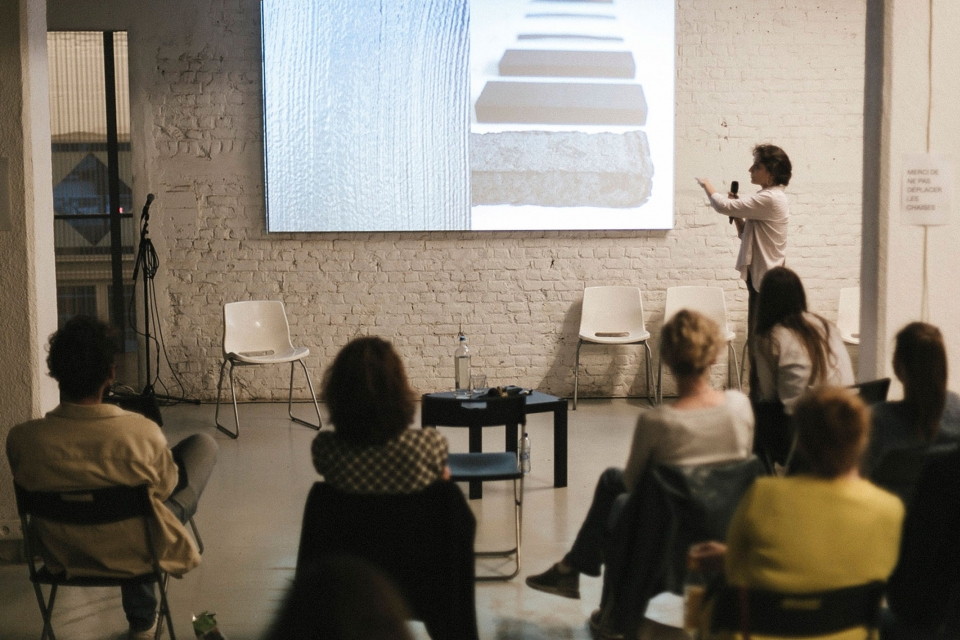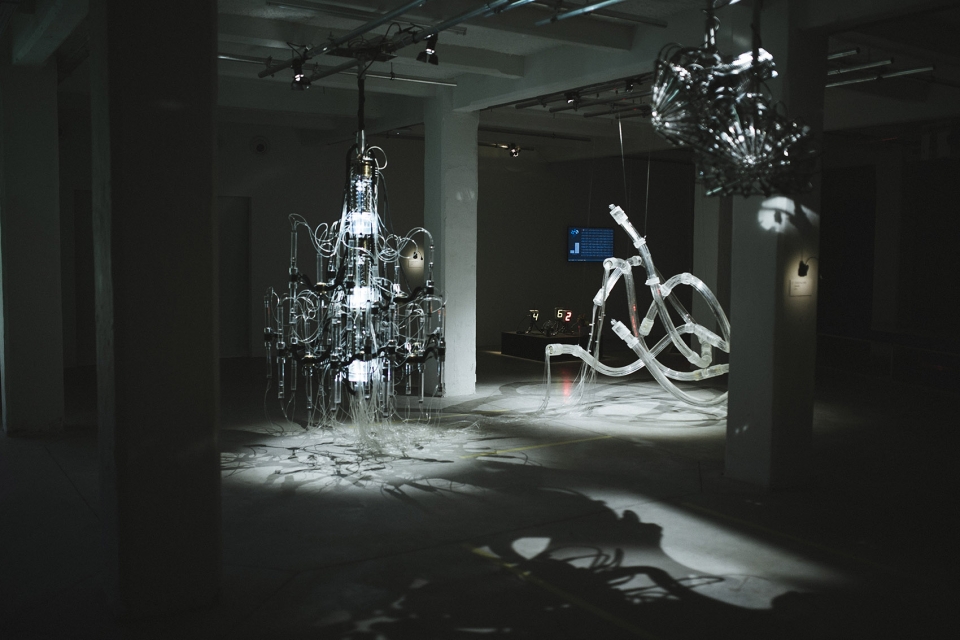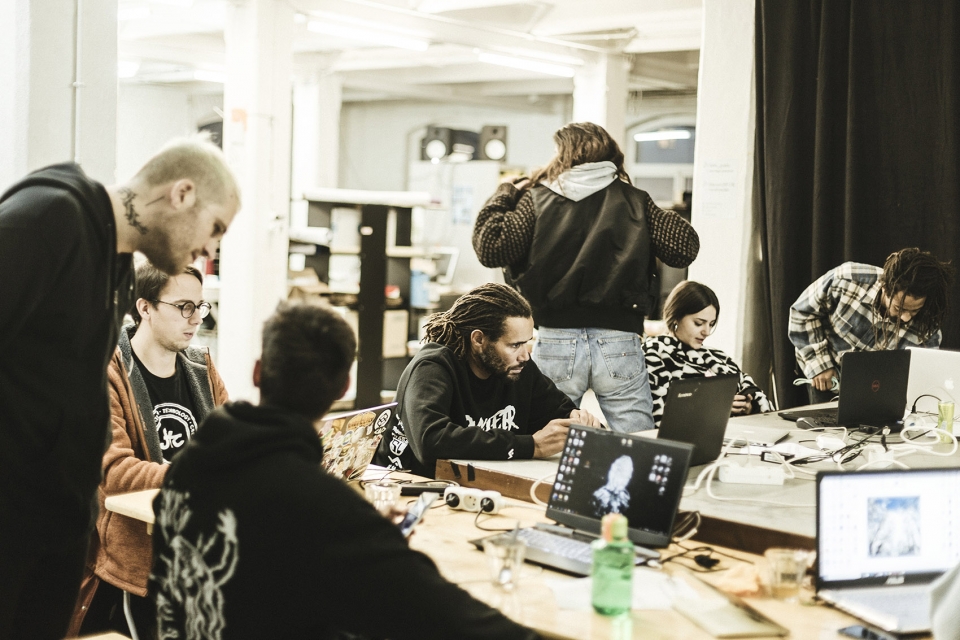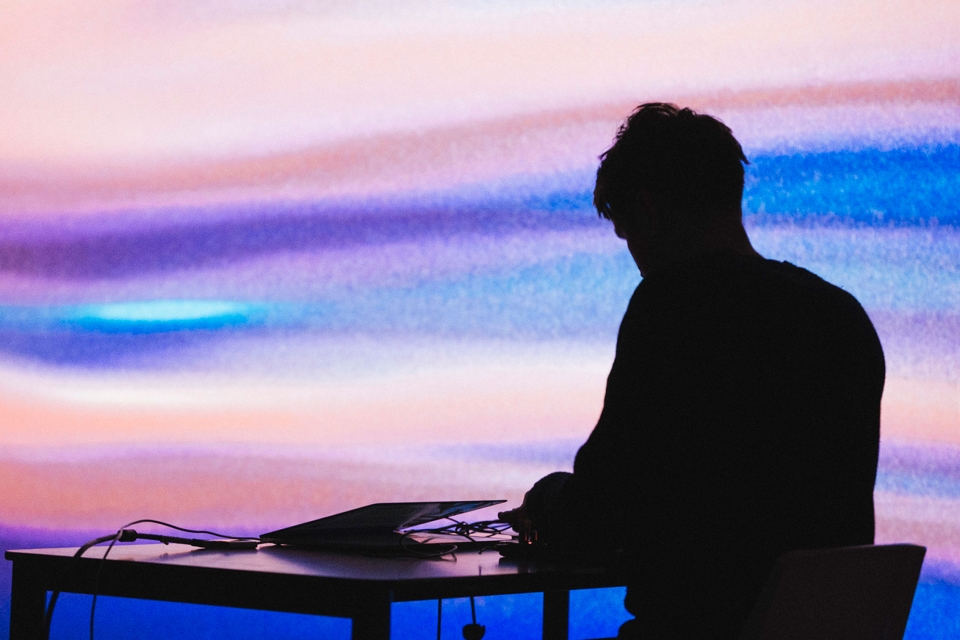 iMAL is an art center for digital cultures and technology, located in the center of Brussels. Our international position as pioneer in this field since 20+ years was reinforced in 2020 with the opening of our new venue, including a large exhibition space, an expanded state-of-the-art Fablab, residency spaces and more.
We support artistic and creative practices using (digital) technologies as their medium. Next to providing support for artists in their experimentation-, research- and production processes, iMAL is hosting art exhibitions, conferences, performances. Furthermore we also facilitate critical reflection, research and debates around the current and future challenges of our technological society, by stimulating cross-pollinations between art and technology.
With our wide range of activities and elaborated mediation program, we aim to empower people and inspire the next generations to actively participate in today's and future digital cultures. Our Fablab encourages social inclusion and innovation towards sustainable development within the local community of Molenbeek.
Meet our Team
LUCÍA GARCÍA
General Director
ANA ASCENCIO
Artistic Director
KATRIEN REIST
General Coordination
COLIN LEGRAS
Technical Director
LUCAS VANDERVELDE
Marketing & Communication Manager
YANNICK ANTOINE
IT & Project Manager
MERYEM BENCHEIKH
Administration and office manager
MARIJKE LOOZEN
Production Assistant / Public & Education
XAVIER KLEIN
Fabmanager & digital pedagogy
STEFAN PIAT
Fabmanager
iMAL's Board of Directors
Aurore Aubouin, Tom Heene, Marc Jacobs, Mylène Lauzon, Félix Luque & Ischa Tallieu.
iMAL's General Assembly
Yannick Antoine, Aurore Aubouin, Pascal Barret, Yves Bernard, Isabel Debry, Alexandra Dementieva, Eddy Deruwe, Paul-François Fontigny, Tom Heene, Aernoudt Jacobs, Marc Jacobs, Dimitri Jeurissen, Mylène Lauzon, Félix Luque, Yacine Sebti, Stéphanie Simal, Christel Simons, Ischa Tallieu, Thierry Tilquin, Bart Vandeput, Céline Vaessen, William Vanderborght.
Our History
iMAL has been around since 2000 so we've got quite some history to share! You can find a complete archive of our activities between 2000 and 2019 on our legacy website.
Our Fablab
Our Fablab is a shared atelier with various machines: 3d-printers, laser cutters, CNC, and much more. It is accessible through membership, during artists residencies, or through a partnership (for companies). While we focus mainly on artistic practices, everyone is welcome to come and use our machines to create in an inspiring environment.
The CASTII-Project
Thanks to a support from the European Regional Development Fund 2014-2020 (ERDF) iMAL has doubled its infrastructure next to the Brussels Canal with a re-opening in 2020 as a European Center where art, science, technology, innovation and integration meet. With this new center we formulate a response to questions raised by a rapidly evolving digital society. The center not only provides space for (inter)national art practices that use, challenge and question innovative processes but it's also a place where technological developments and creativity are shared with a local community in the context of social inclusion.
Institutional Funding
iMAL is structurally supported by the Fédération Wallonie-Bruxelles (sector Digital Arts and General Directorate for Culture), the Flemish authorities (Vlaamse Overheid-Vlaams Brusselfonds) and the Vlaamse Gemeenschapscommissie.