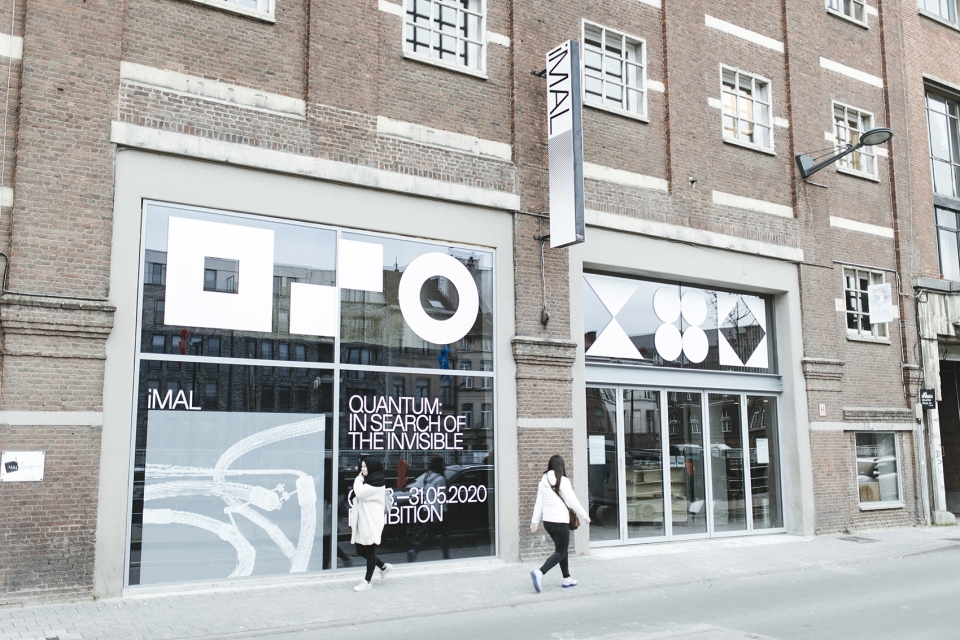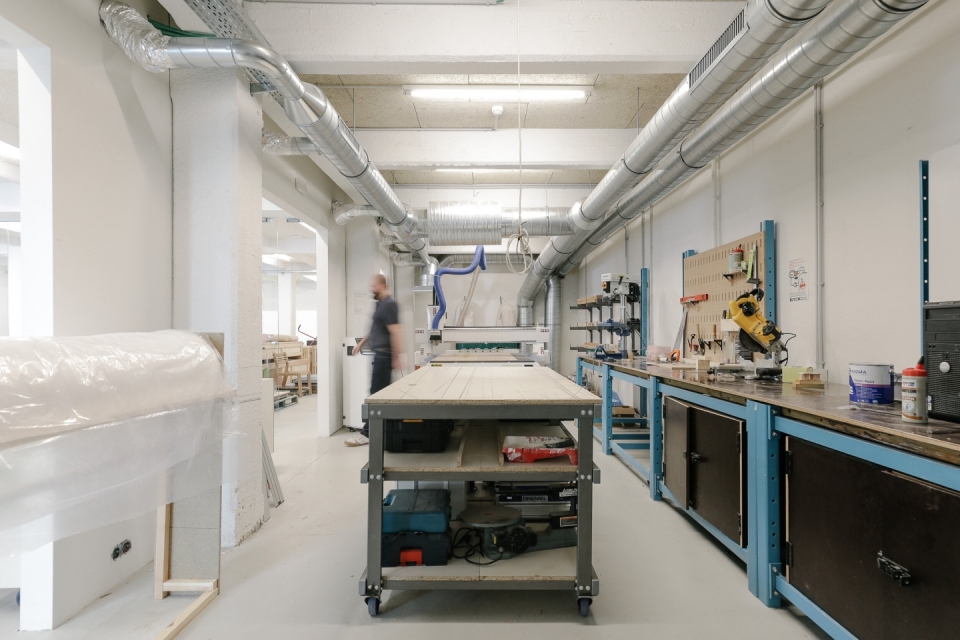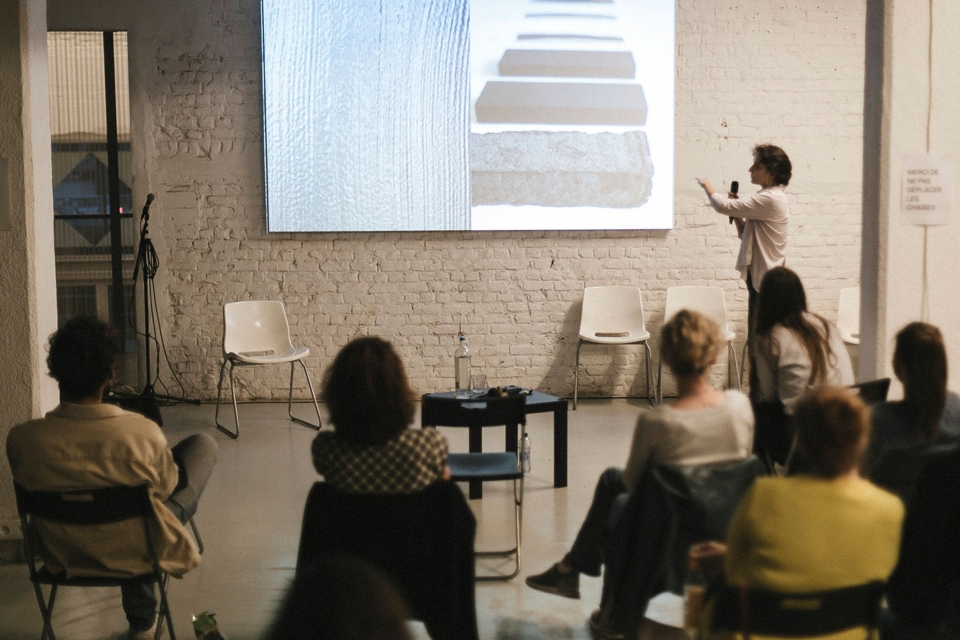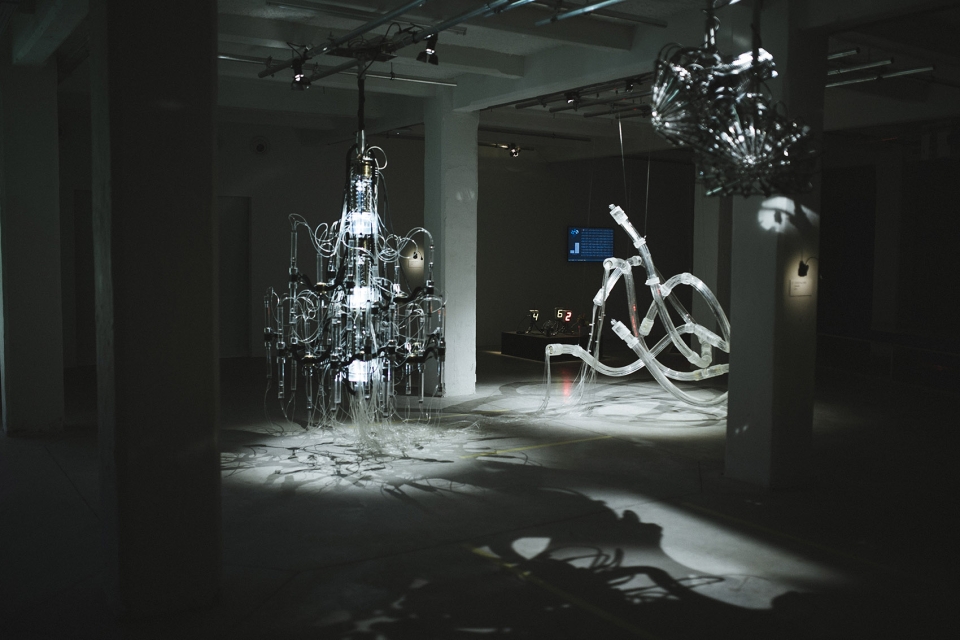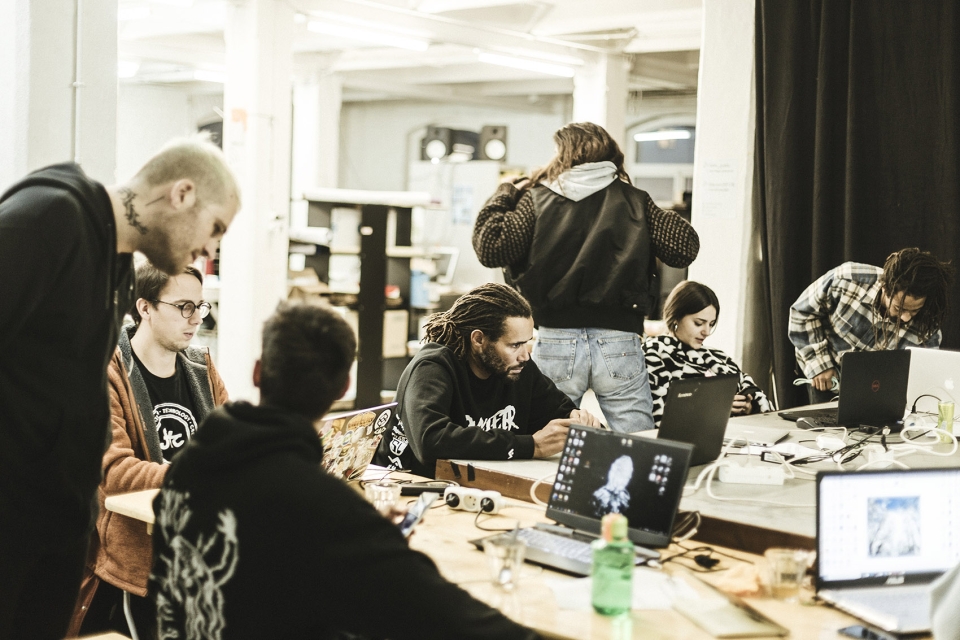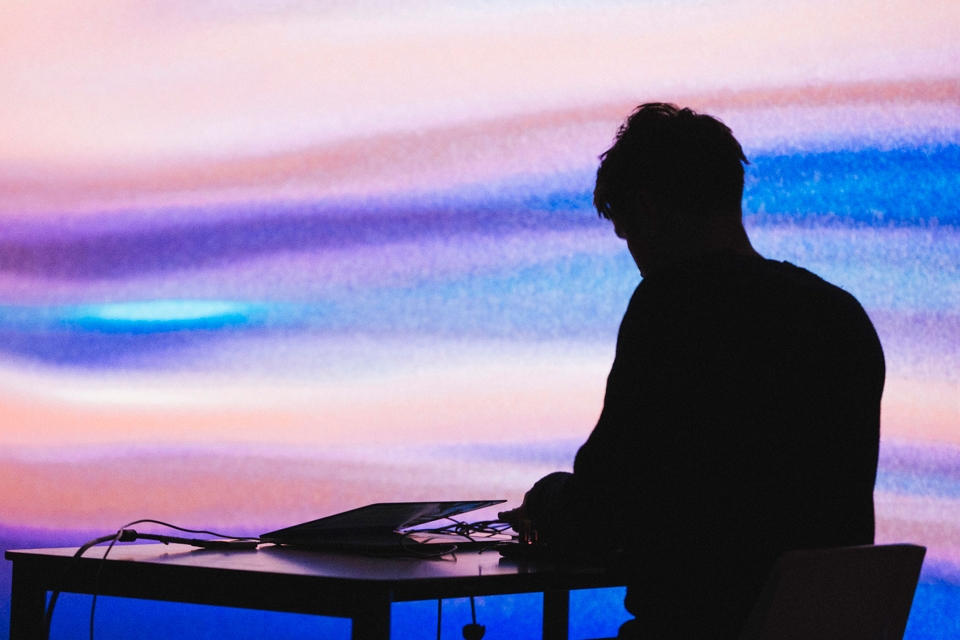 iMAL is a space for artistic practices around the creative and critical use of new technologies. iMAL connects a community of artists, thinkers, makers and citizens from Belgium and abroad and offers a completely renewed infrastructure to support a program focussing on research, production and presentation.
By following artistic practice in all its phases and facets, iMAL is directly connected to the latest artistic practices, social trends and technological developments. As a workshop, laboratory and presentation platform at the intersection of art, technology, science and society, it occupies a unique position by connecting contemporary art production with other sectors - locally, nationally and internationally.
iMAL seeks to grow, strengthen and diversify this community. In the years to come, iMAL will broaden its operations and make them accessible to new audiences. In this program, the unique expertise of artists and their special view on society and technology is always at the center. iMAL wants to use this view to inform about (technical) developments, to inspire and encourage citizens to actively participate in the latest digital cultures, but also to empower them and teach them to be critical of the challenges associated with the digital revolution.
iMAL uses its unique position as a platform to connect other artists' initiatives, workshops and festivals with a focus on art, science and technology and sees it as its mission to translate these activities into a visible and audience-friendly way, building a bridge between the professional field and a broader public.
Our freelance collaborators
KATRIEN REIST
Strategy & Network advisor
VRINTS & KOLSTEREN
Graphic Design
FRANK KERKHOFS
Infrastructure advisor
SIEGRIED KELLENS
Collaborator Fablab
CLUB PARADIS
Press Agency
iMAL's Board of Directors
Aurore Aubouin, Tom Heene, Marc Jacobs, Mylène Lauzon, Félix Luque & Ischa Tallieu.
iMAL's General Assembly
Aurore Aubouin, Pascal Barret, Yves Bernard, Isabel Debry, Alexandra Dementieva, Eddy Deruwe, Paul-François Fontigny, Tom Heene, Aernoudt Jacobs, Marc Jacobs, Mylène Lauzon, Félix Luque, Yacine Sebti, Stéphane Simal, Christel Simons, Ischa Tallieu, Bart Vandeput, William Vanderborght.
Our Fablab
Our Fablab is a shared atelier with various machines: 3d-printers, laser cutters, CNC, and much more. It is accessible through membership, during artists residencies, or through a partnership (for companies). While we focus mainly on artistic practices, everyone is welcome to come and use our machines to create in an inspiring environment.
The CASTII-Project
Thanks to a support from the European Regional Development Fund 2014-2020 (ERDF) iMAL has doubled its infrastructure next to the Brussels Canal with a re-opening in 2020 as a European Center where art, science, technology, innovation and integration meet. With this new center we formulate a response to questions raised by a rapidly evolving digital society. The center not only provides space for (inter)national art practices that use, challenge and question innovative processes but it's also a place where technological developments and creativity are shared with a local community in the context of social inclusion.
Institutional Funding
iMAL is structurally supported by the Fédération Wallonie-Bruxelles (sector Digital Arts and General Directorate for Culture), the Flemish authorities (Vlaamse Overheid-Vlaams Brusselfonds) and the Vlaamse Gemeenschapscommissie.