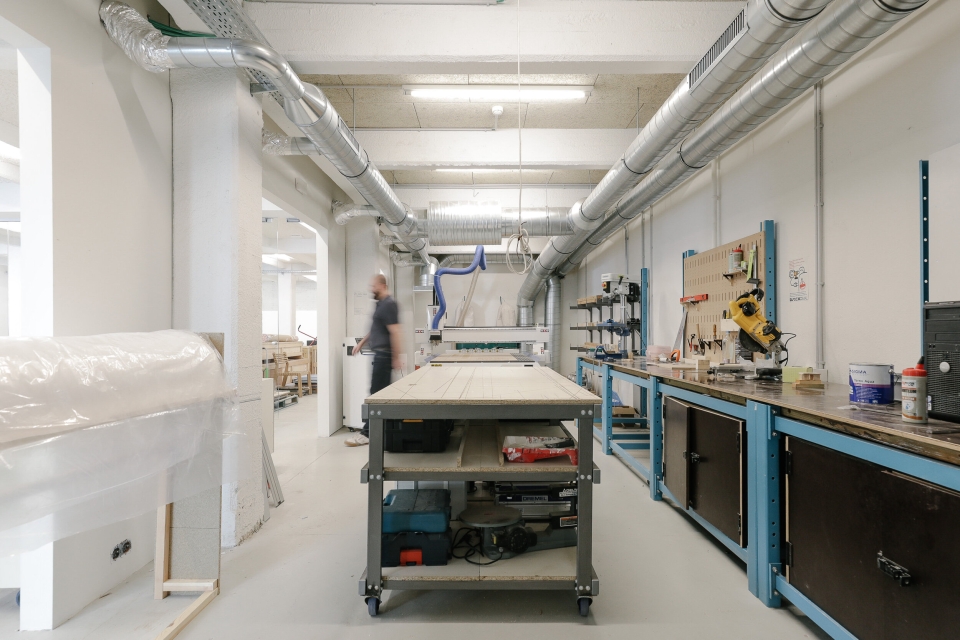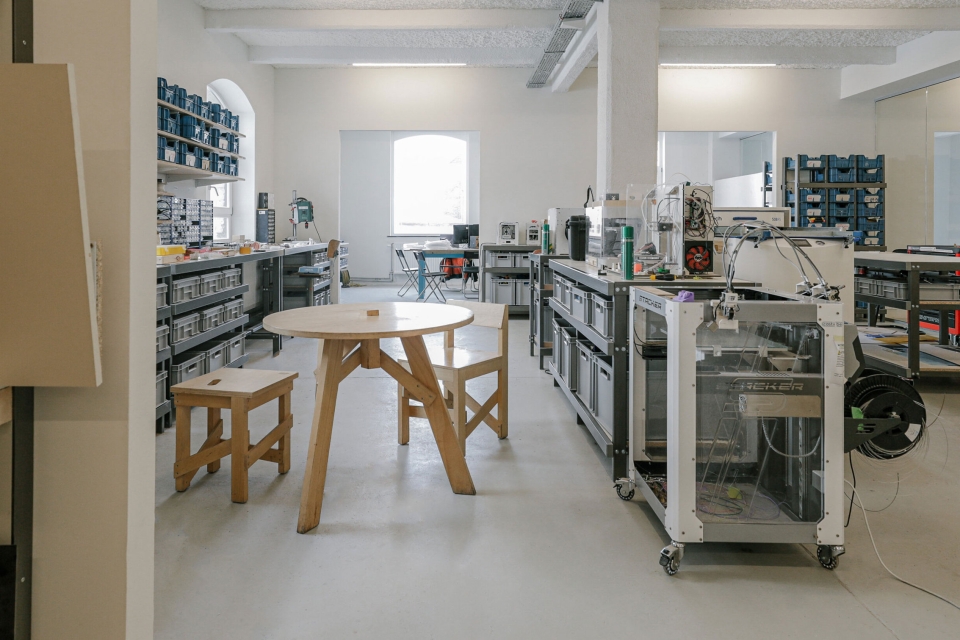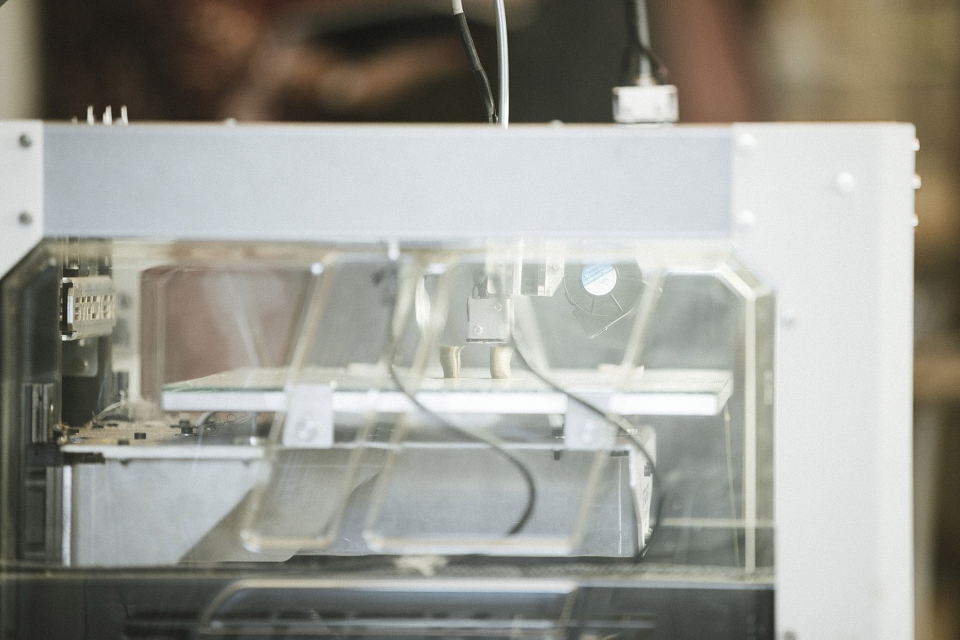 Our Fablab is a shared workshop with digital fabrication machines: 3d printers, laser cutter, CNC milling machine and more.
It is accessible through membership, during artists residencies, or through a partnership (for companies). While we focus mainly on artistic practices, everyone is welcome to come and use our machines to create in an inspiring environment and be part of an active community.
Public Opening Hours
Below you can find our public opening hours and the hours that the Fablab is accessible to our members:
Monday

17:00 - 22:00

Tuesday

14:00 - 18:00

Wednesday

14:00 - 18:00
Join our Fablab
HOW DOES IT WORK?
To become a member, you can register via the link below.
After payment of the membership fee we'll make an appointment with you to follow the mandatory security presentation.
This security presentation is mandatory to safely work in our Fablab. you will receive your membership card after this presentation.
After the security workshop you can also follow a (non-mandatory) workshop to use the machines (which we strongly recommend).
Members can come freely during the public opening hours. Reserving a machine is not possible during the public hours.
You can reserve a machine during the week: the Fablab has an internal agenda for members and you can simply reserve a machine by sending an email.
WHAT DOES IT COST?
Monthly membership: €65
Yearly membership: €200
Membership for: Residents of Molenbeek St-Jean, art students: €100/per year (We'll ask a proof of this when you join)
Your membership does not include the prices of the consumables. These can be found here.
Projects by our members
Get inspired by some interesting projects of our Fablab members!
Equipment
Our equipment is composed of CNC and digital fabrication machines as well as standard DIY tools (drills, saws, hammers,...) and electronics components: our fablab is indeed a Maker Space.
Click below to access the full list of our equipment:
Fablab Residencies
If you are an artist, designer, engineer or developer and you want to work on a new creative project with our machines, we can support you with our residency programme.
This residency of maximum 4 weeks will take place in our Fablab and aims to help you develop your prototypes, maquettes, new materials and other projects.
Interested? Click below:
Links
WIKIMAL:
The place where our Fablab members document their projects
BOITE À OUTILS:
A site created together with MOVE asbl, providing easy-to-use instructions for creating workshops with the various machines founds in a Fablab (French only).
FACEBOOK
Stay up to date with the latest news of the Fablab and its residents/members.
INSTAGRAM
A close-up of some of the projects that we and our members are working on.