ArtBrussels.NFT Speaker Series
—
FRIDAY 29.04.2022 // 17:00 – 18:30
HOW DID WE GET HERE? A BRIEF HISTORY OF BLOCKCHAIN ART AND NFTs.
Taking a broad perspective, we will explore the historical forces that have led us to the creation and adoption of NFTs, as seen from a cultural and anthropological lens.
Talk by Pierre-Yves Desaive – Art Historian, Curator Royal Museums of Fine Arts of Belgium
Pau Waelder – Writer and Senior Curator, Niio
Joan Heemskerk – Artist, JODI
Moderated by Nicolas Wierinck – Co-founder Parallel
Pierre-Yves Desaive is an art historian specialized in digital media art, curator for contemporary art at the Royal Museums of Fine Arts of Belgium, Brussels, and professor at the National Superior School for Visual Arts (La Cambre, Brussels). Former president of the Belgian section of the International Art Critics Association (AICA), former member of the Digital Art Commission of the Ministry of Culture, he regularly publishes in the national and international press, and is the Belgian correspondent for Flash Art.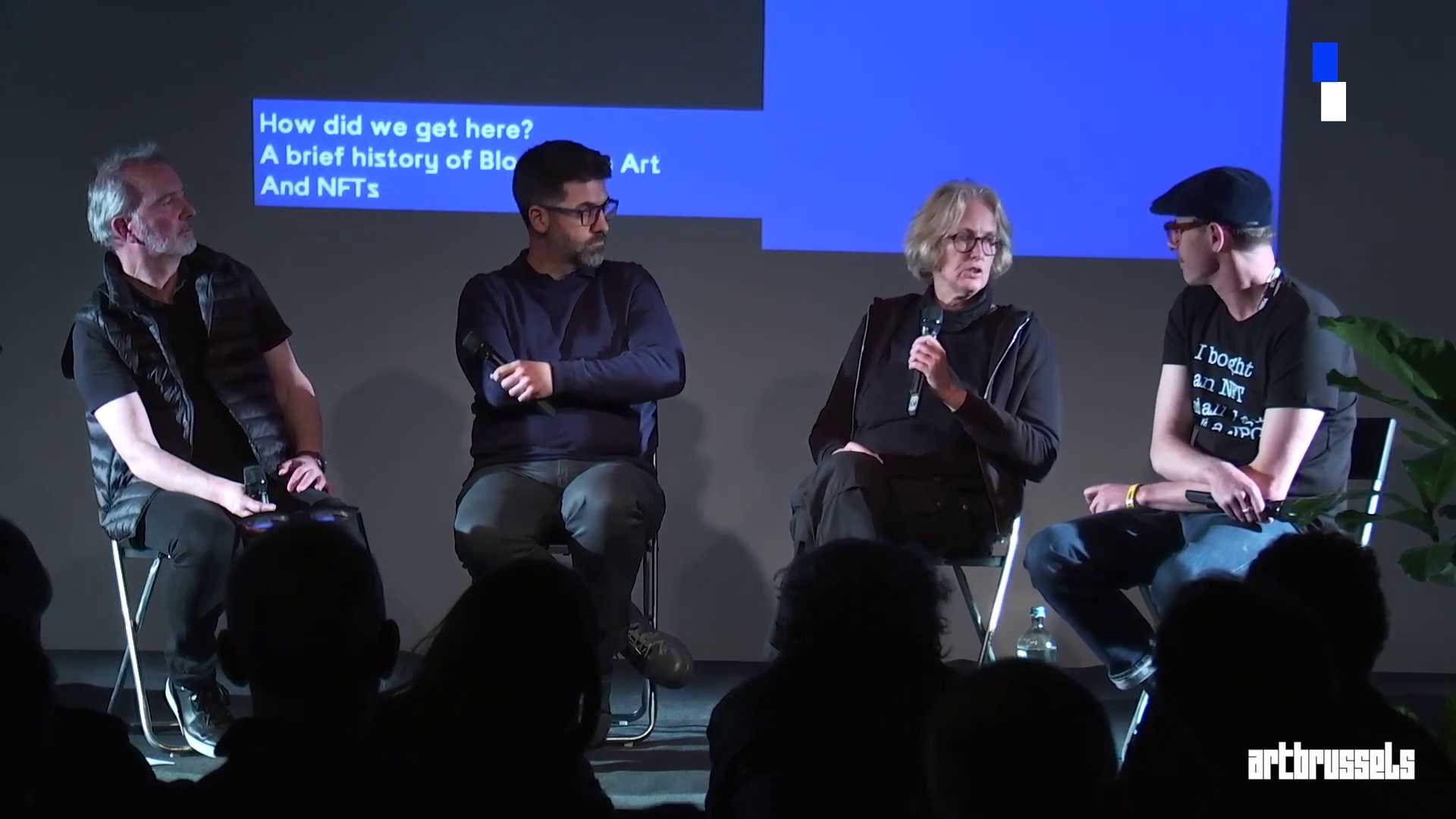 📺
Watch the recording on Youtube!
FRIDAY 29.04.2022 // 18:45 – 20:00
NEW MODEL OR TECH HYPE CYCLE? HOW NFTs IMPACT THE ART WORLD.
NFT's are considered by some to be transforming the art world, creating new ways of producing and selling art. But do they provide a real departure from the art world's existing modus operandi? Or are we just dressing old systems in new clothes?
Talk by Casey Reas, Artist — REAS Studio, Processing, UCLA DMA, Feral File
Thomas De Ben - Digital Art Liaison, PLUS-ONE Gallery, Antwerp
Valérie Hasson-Benillouche – Director / Founder Galerie Charlot, Paris/Tel Aviv
Frederik De Fruyt – Collector
Moderated by Alex Czetwertynski – Co-founder Parallel
Casey Reas is an American artist whose conceptual, procedural and minimal artworks explore ideas through the contemporary lens of software. Reas is best known for having created, with Ben Fry the Processing programming language. He is also the founder of Feral File, a space for the new media community to co-create the future of art making, exhibiting, and collecting.
Feral File believes that by partnering with artists and curators to establish transparent protocols for exhibiting and collecting file-based art, they can see a more expansive view of what's possible—and start bringing it to life.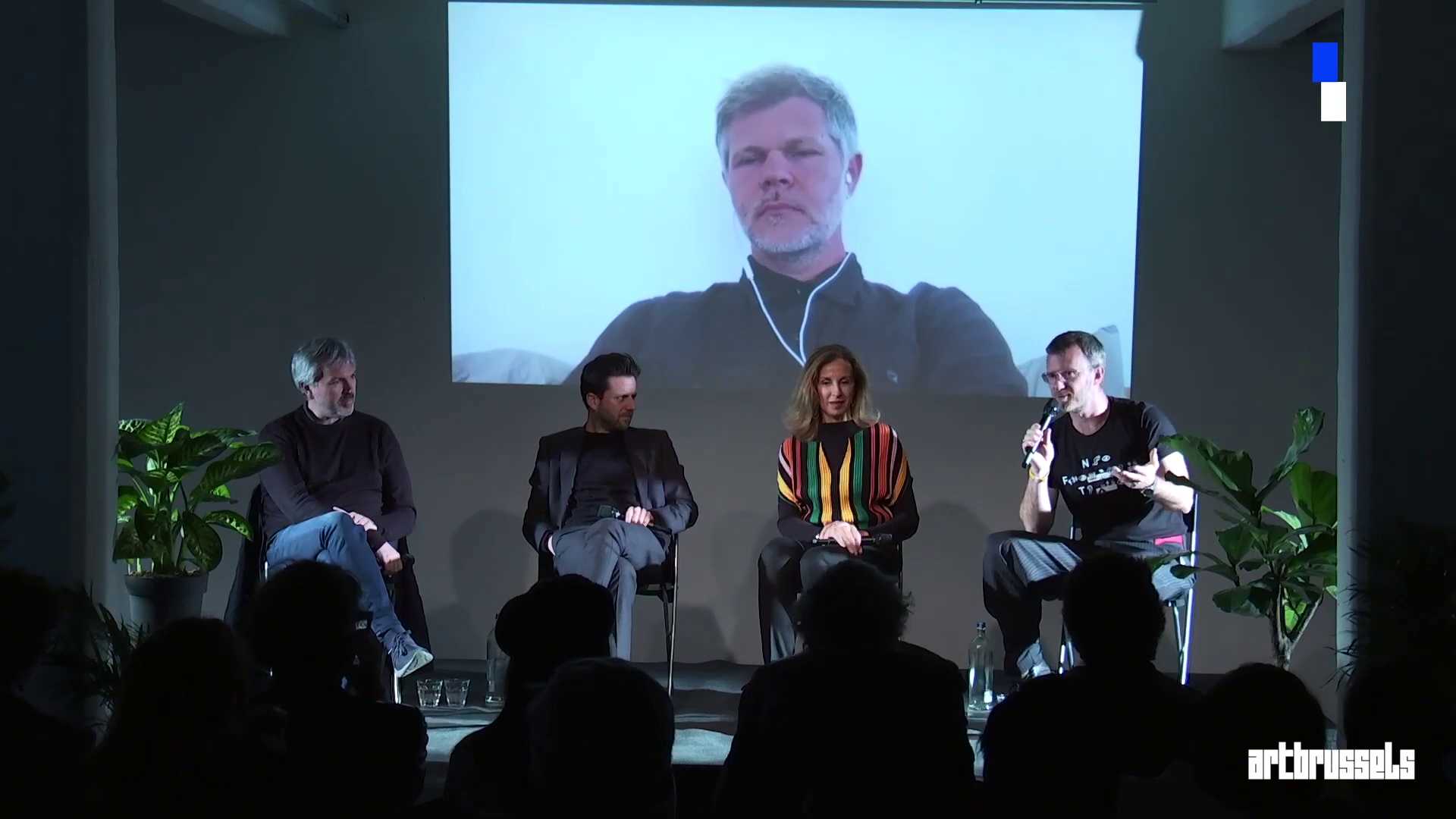 📺
Watch the recording on Youtube!
SATURDAY 30.04.2022 // 14:00 – 15:30
NFTs AND THE CREATOR ECONOMY – WHAT DOES IT MEAN FOR COLLECTORS, INVESTORS AND THE REST OF US?
The ownership of NFTs, as intangible assets, present a series of questions and challenges for collectors, established and emergent. How do we tackle the legal and financial uncertainty surrounding this budding market?
Talk by Jonas Lund – Artist, Jonas Lund Token (JLT)
Annemijn Witkam – Lawyer, Junior Associate – Stibbe, Amsterdam
Adriano Picinati di Torcello – Director, Global Art & Finance Coordinator at Deloitte, Luxembourg
Ry David Bradley – Artist
Moderated by Olivier Marian – Co-founder, CSO Arteïa
Jonas Lund is a Swedish conceptual artist who creates paintings, sculpture, photography, websites and performances that critically reflect on contemporary networked systems and power structures. Jonas Lund Token (JLT) is a distributed decentralised autonomous artistic practice that aims to optimise and streamline the decision making process in art production and the strategic decisions concerning a career path.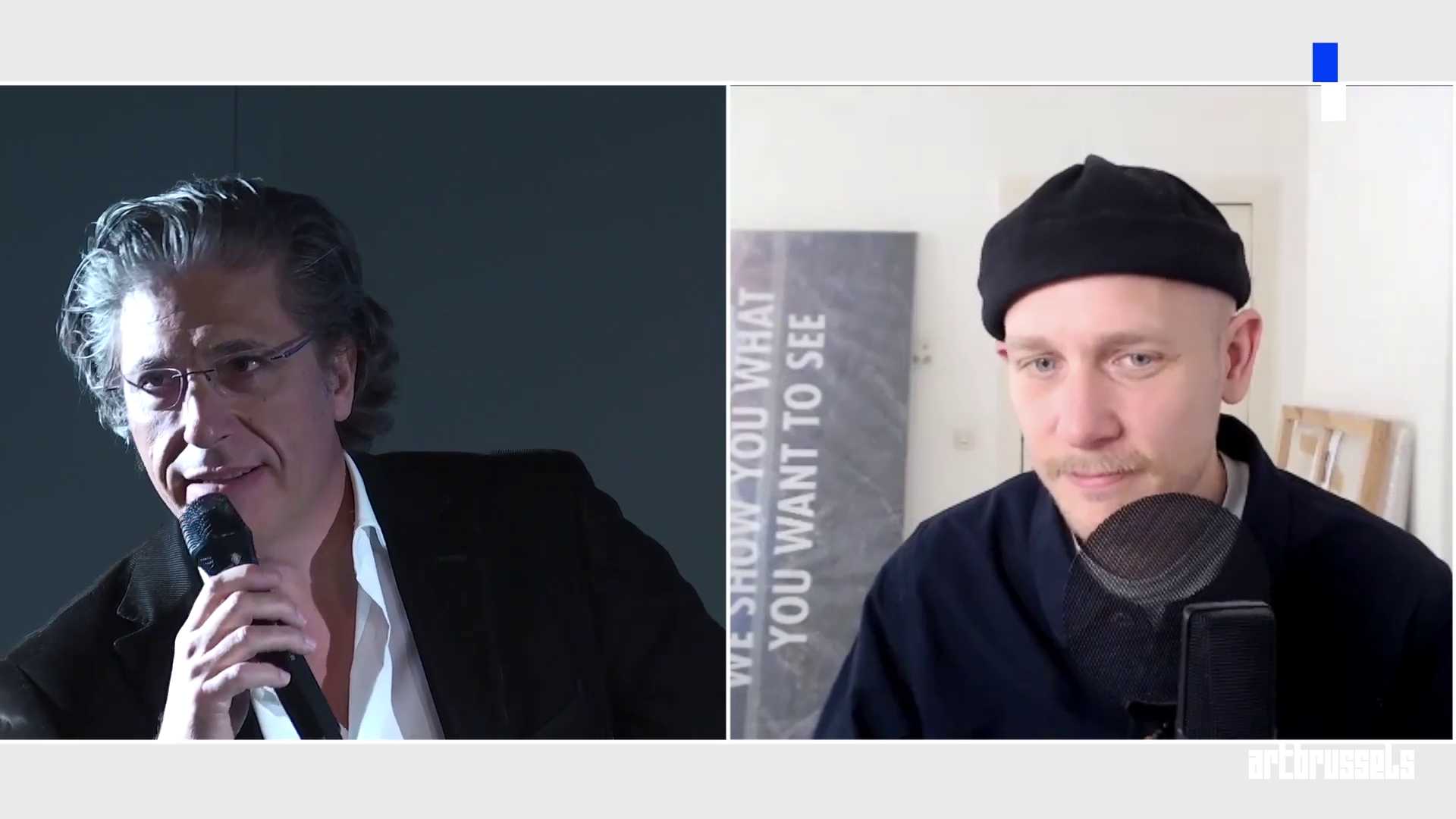 📺
Watch the recording on Youtube!
SATURDAY 30.04.2022 // 15:45 – 17:15
NEEDLES IN HAYSTACKS: CURATING AND COLLECTING NFTs
What does it mean to collect and curate NFTs from both an institutional and hobbyist perspective? How does one set-up an NFT collecting institution? And how can we understand NFTs as cultural assets that form a social graph of interest?
Stina Gustavsson – Curator / Department of Decentralization Art Lead
Johanna Neuschäffer – Curator / Co-founder Office Impart
Sam Spike– Curator, FingerprintsDAO creative director, co-founder JPG
Patrick Tresset– Artist, co-founder alterHEN
Moderated by Trent Elmore – JPG co-founder, collector and advisor for the collection of Nascent Fund.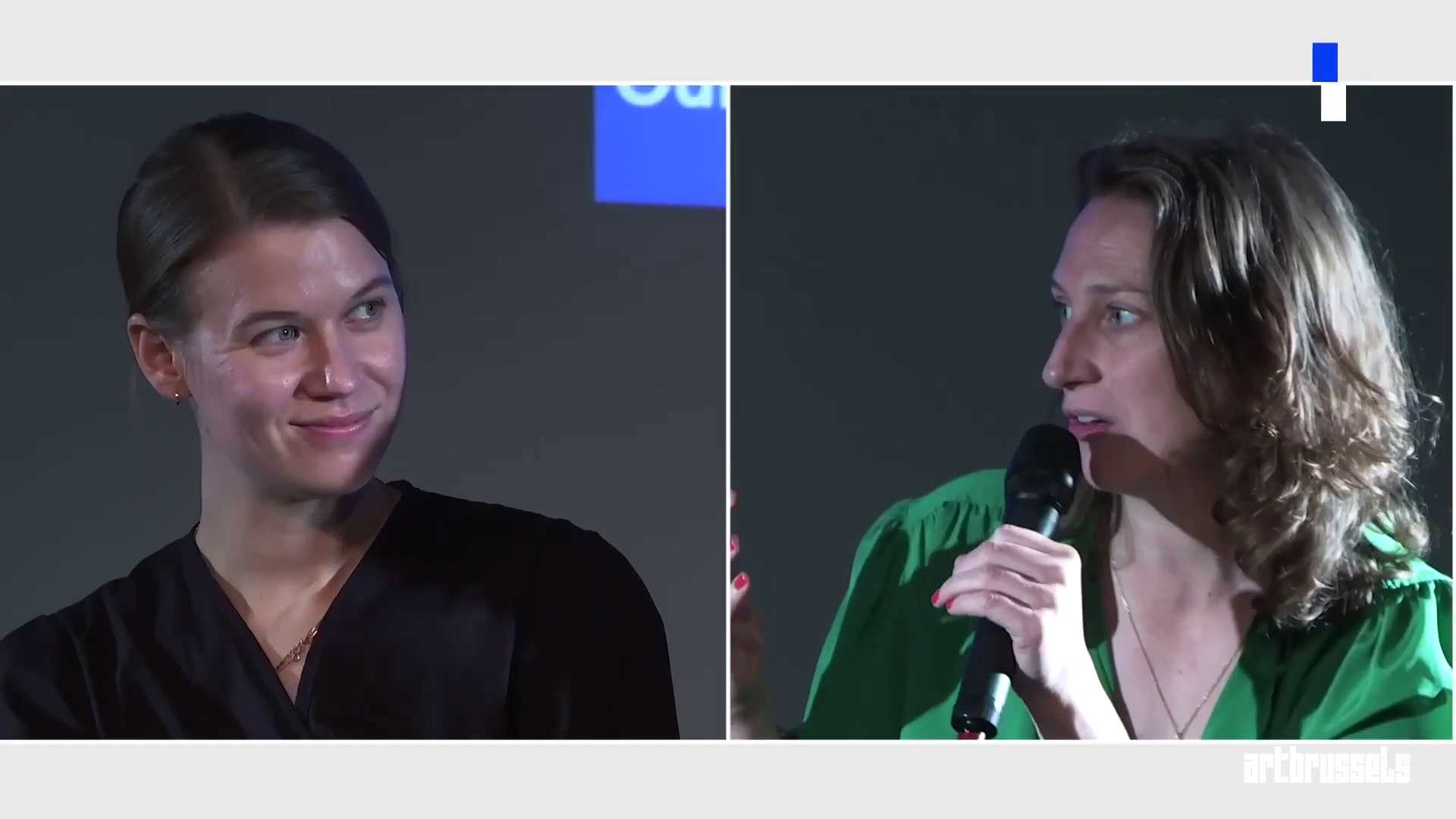 📺
Watch the recording on Youtube!
SATURDAY 30.04.2022 // 17:30 – 19:00
HOW TO MAKE SURE NFTs BECOME (MORE) VALUABLE FOR THE ARTS?
Everybody is welcome to participate in this open roundtable to conclude the ArtBrussels.NFT Speaker Series and further open up the discussion.
We will tackle questions such as the livelihood of artists ; crypto art aesthetics, between digital art, amateur practices, memes, and wealth signifiers ; public good and increased commercialisation ; the essential mediation role of art institutions and new structures.
Free drink to close the Art.Brussels NFT Speaker Series.
This round table is organised by iMAL (BE), IMPAKT (NL), Antre Peaux(FR), m-cult(FIN) and Gnration(PT), as part of the European Media Art Platform (EMAP), co-funded by the European Union's Creative Europe Programme.
The round table was moderated by Alex Czetwertynski, co-founder of Parallel ; and Inte Gloerich, PhD student working on socio-technical imaginaries in blockchain culture at Utrecht University.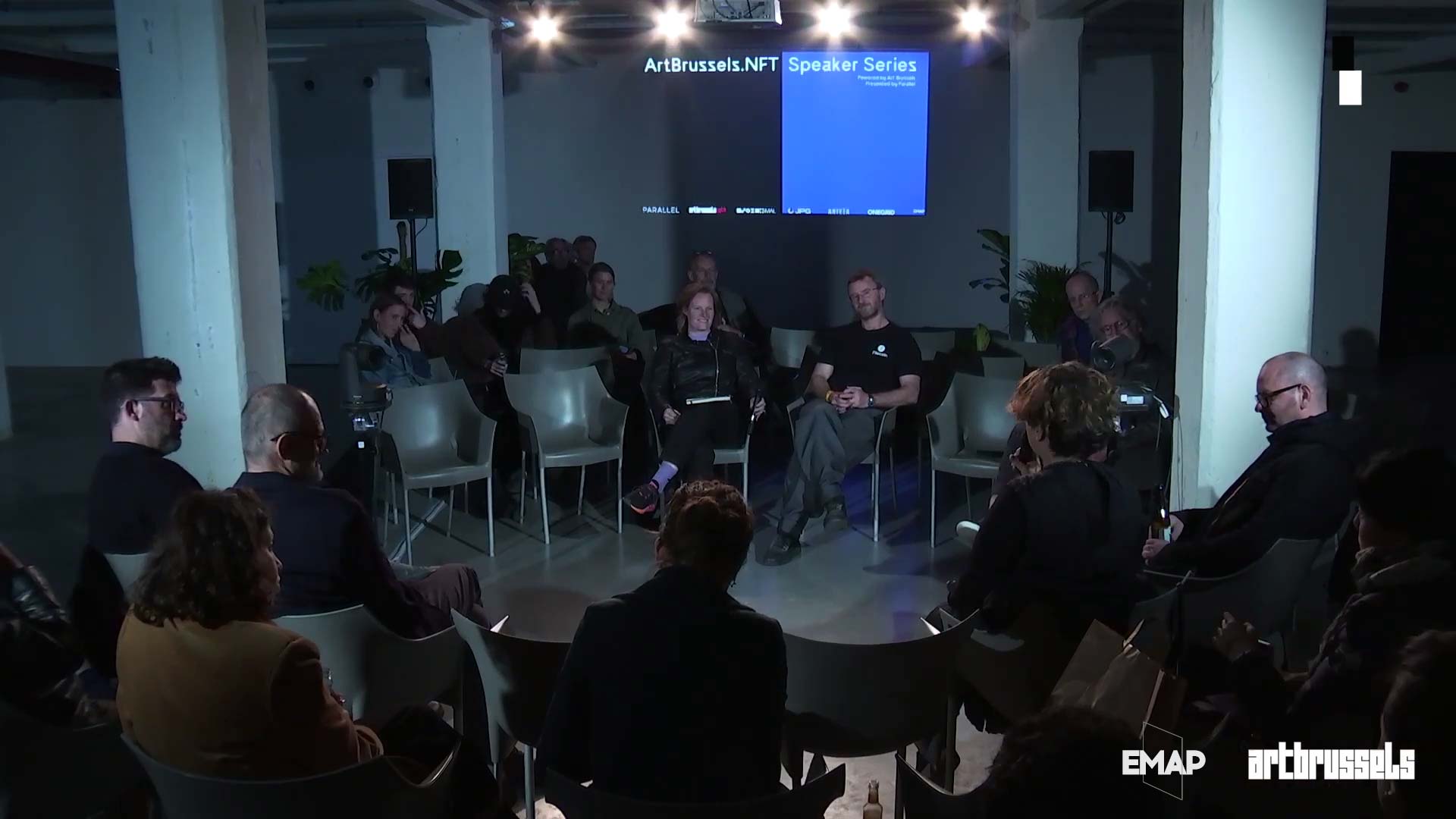 📺
Watch the recording on Youtube!
Exhibition by a\terHEN (Friday / Saturday)
a\terHEN is an art organisation promoting the use of NFTs in the cultural industry at large. Centered on an online exhibition space, we are imagining new uses for the blockchain in the arts through a program of exhibitions, talks, experimentations and collaborations. Evolving on eco-friendly platforms, the NFT art market offers new models for the cultural economy, being accessible to all and providing high-quality, affordable artworks. With digital limited editions, artists, cultural actors and institutions can find new revenue streams and space for community engagement. Our mission is to present these transformative new models to the art world as accessible, art-focused and exciting opportunities that will benefit museums, curators, festivals and artists.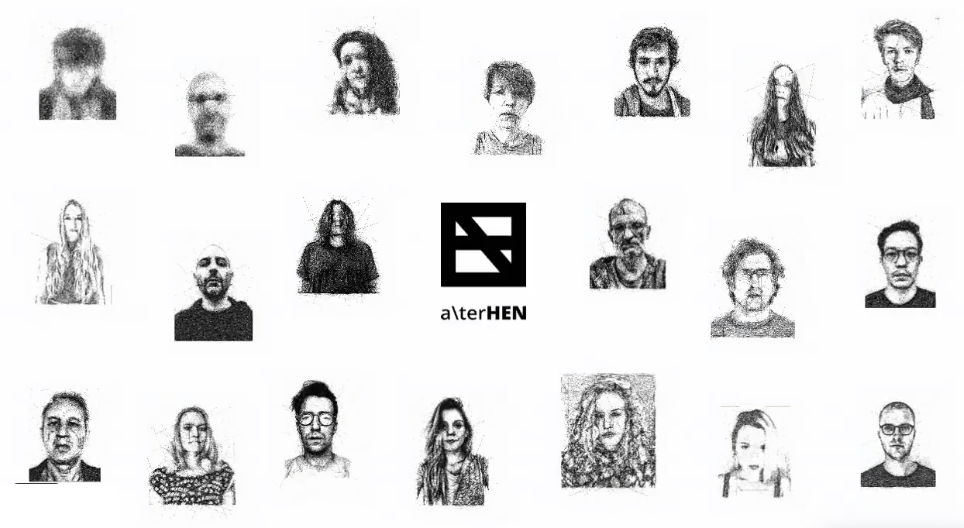 With the support of