Cinema Parenthèse #41
19:00-22:00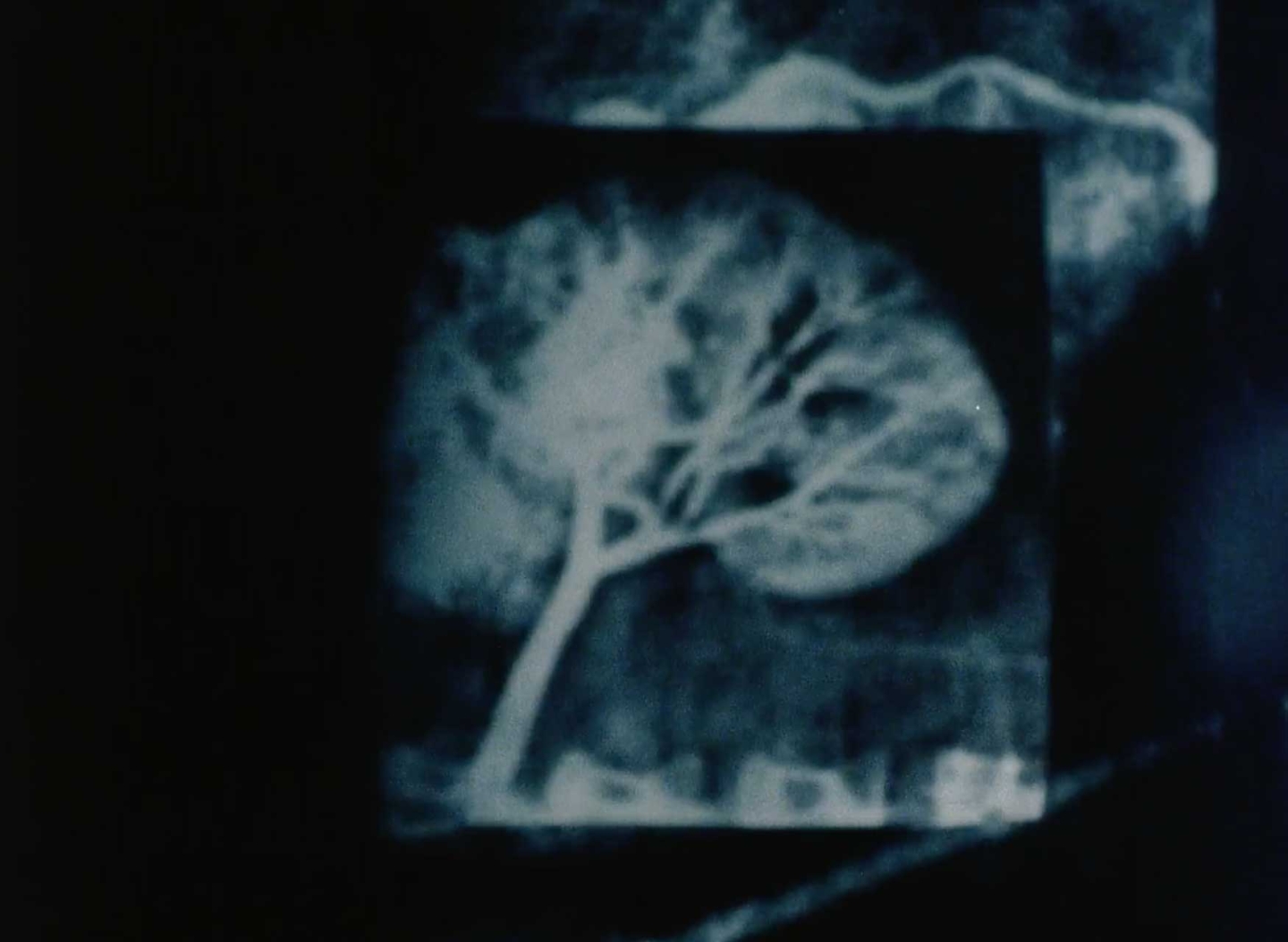 INTRODUCTION
CINEMA PARENTHÈSE and iMAL present the program GUNVOR NELSON - COLLAGE FILMS. Nelson was born in 1931 in Stockholm, but grew up in the small town of Kristinehamn, Sweden. After studying art in Stockholm, she moved to San Francisco in 1953 where she studied and later taught art and film at San Francisco State University (1969–70) and the San Francisco Art Institute (1970–1992). In the 1960s, Nelson made the films Schmeerguntz (1966), Fog Pumas (1967) and My Name is Oona (1969) (the former two with Dorothy Wiley), all of which are considered classics of experimental film history for their personal, complex, innovative, distinctive and surreal montage, often with a feminist and absurdist perspective. Nelson, like many other filmmakers and artists active in the San Francisco Bay Area at the time, hung out in the circles around Canyon Cinema, a group including personalities such as Bruce Baillie, Chick Strand, James Broughton and Robert Nelson.
Rather than seeing her work in terms of »experimental«, »avantgarde« or »feminist«, Nelson prefers »personal« as the most apt description of her way of working, and she has always filmed from a close and private perspective in her own way, and often things and people in her vicinity and the environment she lives in: herself, in her home, her garden, her family, her friends, the river outside her house in Kristinehamn, in San Francisco, at Muir Beach and not least in relation to her own painting.
In 1993, Nelson moved back to Kristinehamn, where she is still active as artist and videomaker.
PROGRAM
In this program of Nelson's collage films, animation is often interspersed with filmed material in interlinked collages, in which she in various ways overpaints, ruptures, redirects and superimposes images in parallel and fluid montages. The films often move playfully and complexly in time and space without clear delineation, where unexpected collisions are followed by more documentary or narrative content. Central also is Nelson's work with the interaction of sound (and voice) and the expansion of the image to achieve unforeseen constellations. There is an enhanced sense of the tactile here: multilayering, the expansion and contraction of movement, the image as palimpsest. She writes:
»I want my images to contain a kind of enigmatic depth, a charge and an energy that can convey more than what is discovered at a quick glance at the surface. The images must contain many dimensions and layers of meaning beyond the obvious. I see this as an advantage: film consists of more than one image and is made up of many frames in a row, a number of images that can amplify or collide with each other in exciting and unexpected ways.«
INTRODUCTION
Daniel A. Swarthnas
FRAME LINE
1983 | 16mm | b&w | sound | 22'00
NATURAL FEATURES
1990 | 16mm | color | sound | 30'00
OLD DIGS
1993 | 16mm | color | sound | 20'00
Total 72 min.
ABOUT CINEMA PARENTHÈSE
Cinema Parenthèse is a platform in Brussels, Belgium that invites alternative filmmakers and screens films in their original format. The screenings are based on a dialectical montage, the collision between single films and different film programmes, an ongoing series about investigating different film strategies in political and aesthetic manners.
Cinema Parenthèse is interested in filmmakers and individual films that want to go beyond - based on different practices - ethnographic and anthropological studies, field and archival work. Films that can be understood as an experimentation with the discovery and unveiling of places and people, acting as a melting pot for various social, political and cultural specificities and cross-cultural experiences. Camera positioning, architecture of the image, the pro-filmic (everything in front of and registered by the camera), the non-diegetic, the soundtrack, politico-cultural diversity and the challenges in representation are central concerns in the films we shall screen. Films which refers to a rethinking of both aesthetics and cultural representation, and show its ability to see film as cultural representation – as opposed to seeing through film. The resistance to the salvage paradigm lies not in abandoning its allegorical structure but by opening the mind's eye to different histories, and seeks ways of revising the production of otherness in the representation. To deal with history and to overcome the binary oppositions in us and them and self and the others is also of vital interest within our project.
Cinema Parenthèse is also interested in film as structure or structure as film. Films that use different methods (optical printing, refilming, color separation, loops, superimposition) to manipulate and transform short film sequences or single frames in a structural and time-based manner. Cinema Parenthèse focuses on structural materiality, film as film and film as materiality. Films that - with different methods - bring out how deconstruction of the original material results in unexpected constellations and visual rebuilding for a 'new' film structure.