Guided Visit: MIMA & iMAL
.2021 18:00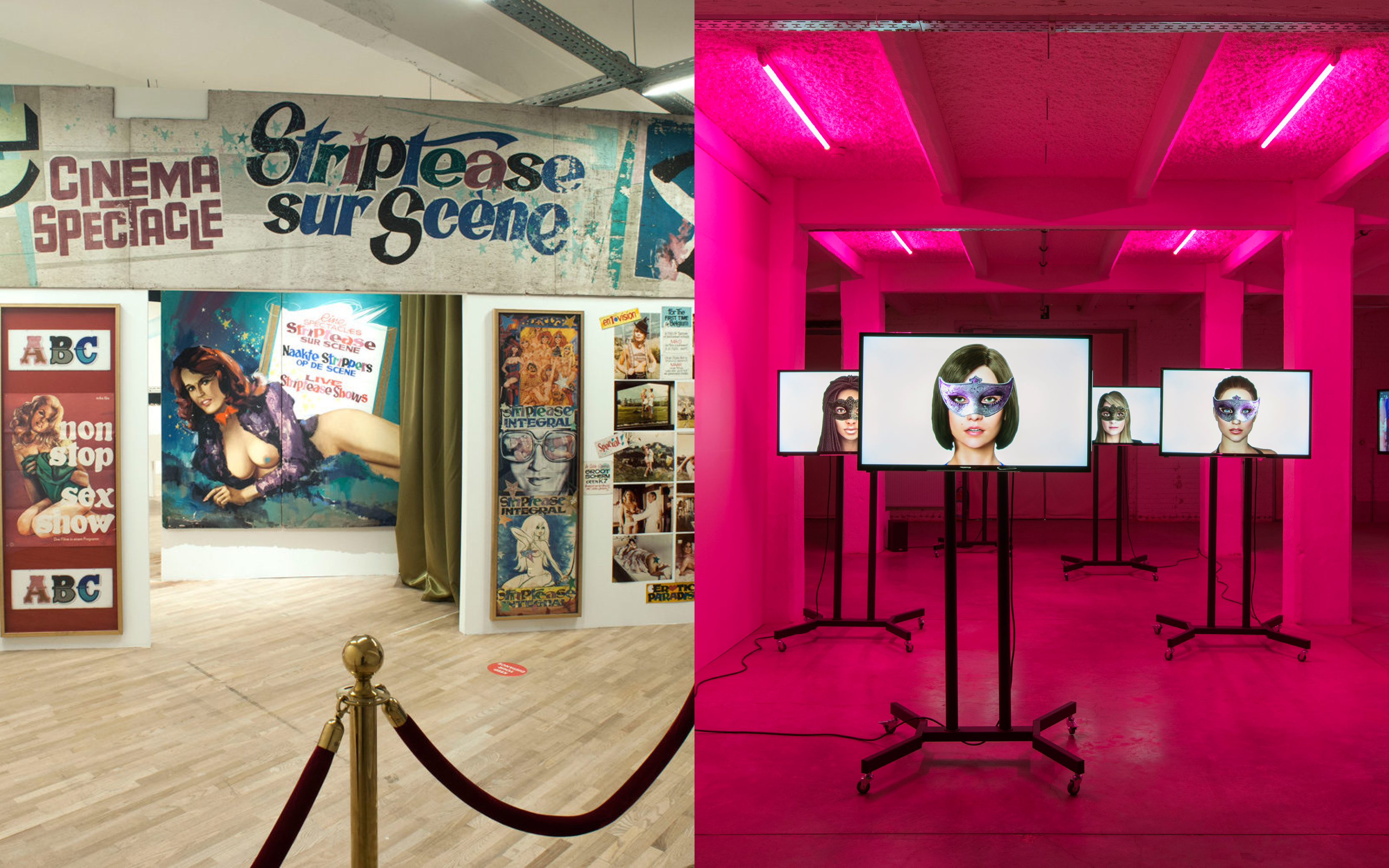 Intro
Le jeudi 4 novembre, MIMA et iMAL s'associent pour une visite guidée combinée de leurs expositions The ABC of Porn Cinema et Swipe Right ! Data, Dating, Desire.
The ABC of Porn Cinema
THE ABC OF PORN CINEMA
(Interdit aux moins de 18 ans)
L'exposition traverse les quatre décennies d'activité du cinéma pornographique ABC et évoque le monde qui l'entourait. À travers de nombreux documents, posters, affiches peintes à la main, pavés de presse, photos censurées et installation artistique, elle met en lumière un pan obscur de notre culture, destiné aux oubliettes de l'histoire.
Ces archives historiques sont donc exceptionnelles, uniques et ne manquent ni de cocasserie ni de matière à réflexion et controverse.
Une exposition créée par le cinéma Nova et le MIMA avec la participation du collectif Gogolplex.
Swipe Right! Data, Dating, Desire
Qu'est-ce que l'amour à l'ère numérique ? Comment les interfaces refaçonnent-elles nos relations affectives ? Quel est l'impact des nouvelles technologies sur notre sphère romantique ? Comment les écrans affectent-ils notre intimité sexuelle et notre désir de connexion ?
À travers le travail d'artistes belges et internationaux, l'exposition SWIPE RIGHT ! Data, Dating, Desire invite à explorer les nouvelles directions du romantisme contemporain et à comprendre les liens qui se tissent entre désir, émotion, technologie et économie dans le monde de l'après-pandémie.