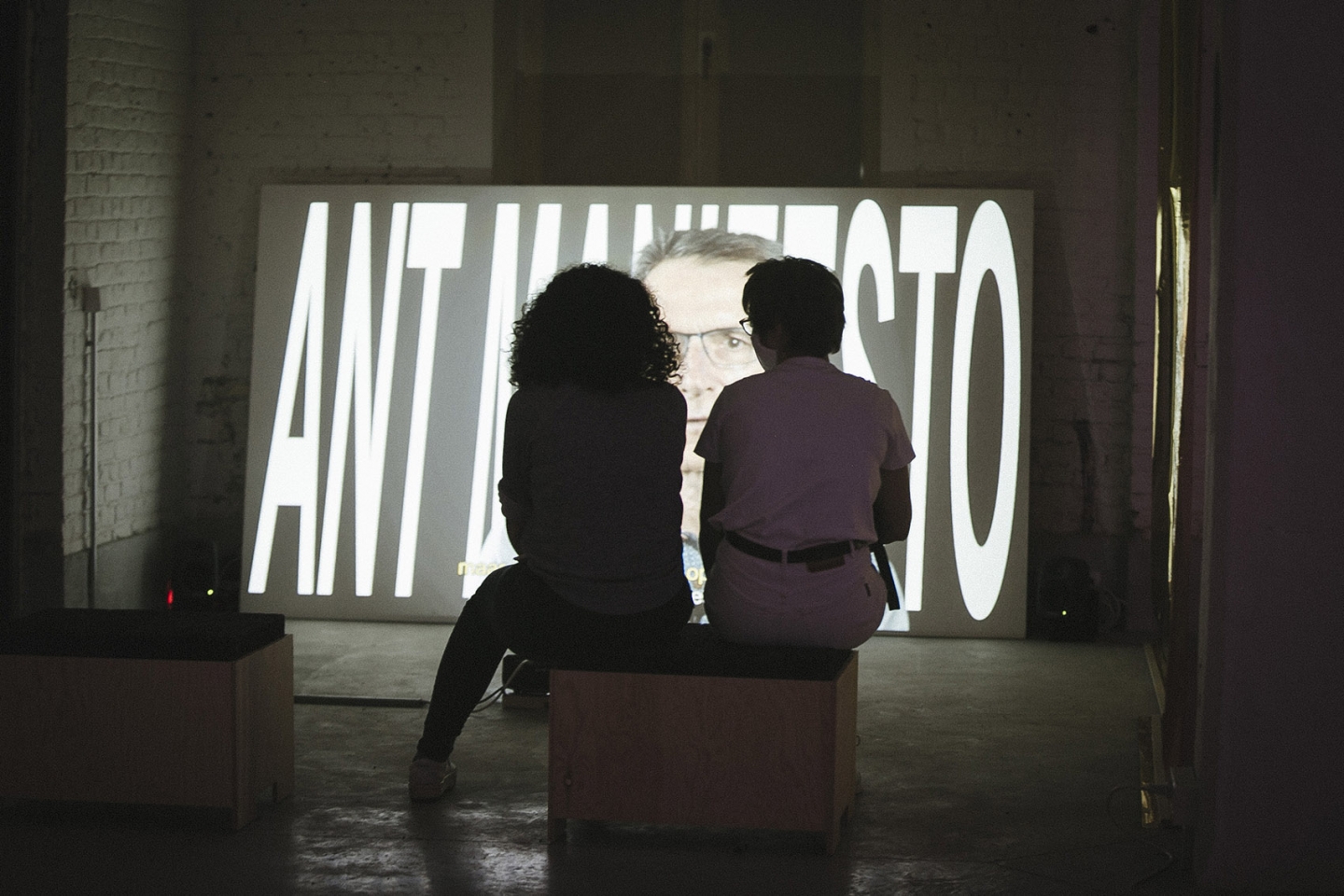 Digital video with sound.
As the COVID-19 crisis broke, there were a number of calls to seize the situation and bring about an ecologically-informed transformation of the capitalist growth model, even going so far as to make a radical break with the prevailing model. Today, we see most governments intent on returning their economies as soon as possible to the productivity levels from before the interruption, despite the dire consequences this will have for the environment. Those who called for a rupture have not been able to grasp the opportunity to bring about a radical reenvisioning of sustainable humanity on this planet.
In order to better understand the foundations of today's political and ecological crises, the artist collective set out to meet researchers, theoreticians and activists, and collected a number of stories and operational concepts in the form of video interviews. Focusing on notions such as planetary limits, the rebound effect, ecosystem services and the seventh-generation principle, these videos are published online to help cultivate a community and a set of theoretical and narrative tools that re-examine the utilitarian vision of nature conceived merely as a standing reserve for human industry, delegitimizing the logic of resource optimization, and technological solutionism. These proposals seek to encourage the prototyping and envisioning of radically different modes of living in relation with our environment.
With this in mind, during the course of the exhibition this space will occasionally take the form of a film set where we will host a number of meetings inviting researchers to contribute to this collective reflection, to sketch out paths leading towards social forms which understand themselves as part of all life and take into account the complexity of their ecosystemic symbiosis.
Partners
University of California (Irvine), iMAL (Brussels), Chroniques (Aix-en- Provence)
With the support of CNC (Dicréam).
Special thanks to Geoffrey Bowker and Rose O'Leary Contributors: Yubo Dong, Dasha Ilina, Macha Savykine.