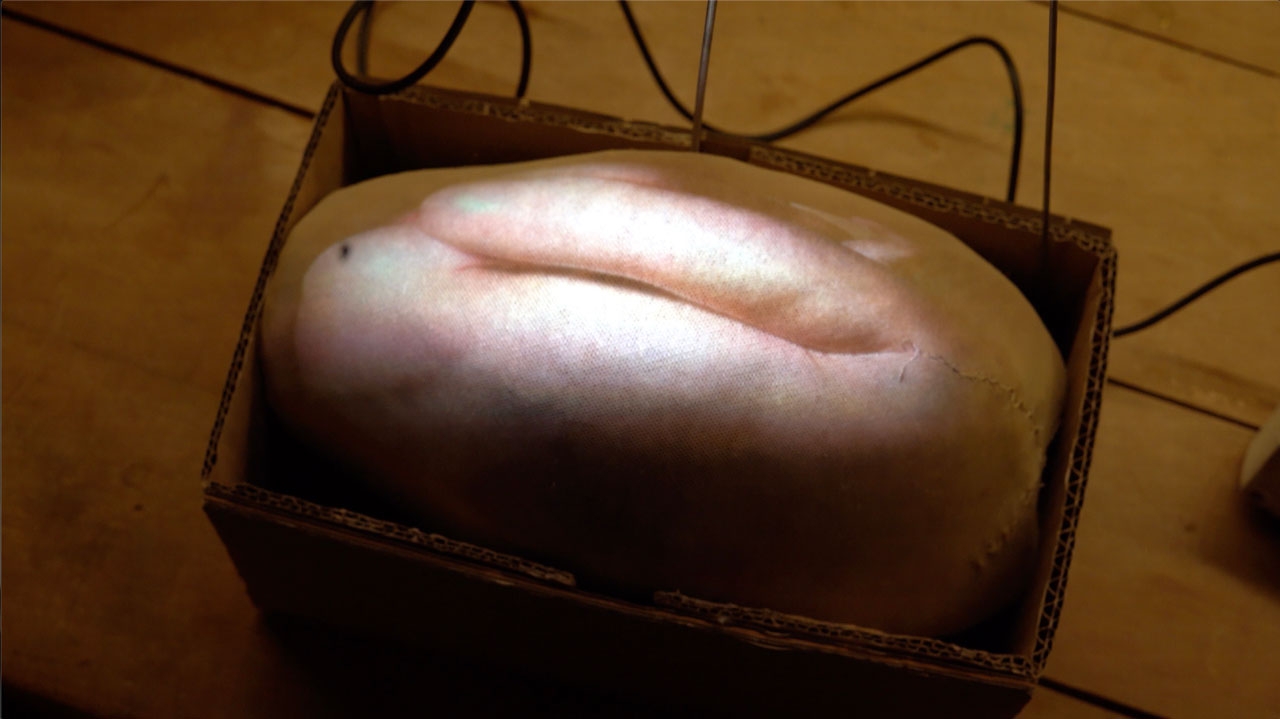 Moving Skin is the first in a series of kinetic sculptures that blurs the line between the real and the artificial body. The installation switches between a skin-covered robot that produces amorphous shapes, and a video of choreographed body parts projected onto this robot, which gives it the hyperrealistic look and feel of a human body.
In the video the human body is objectified. It is projected on an object that the spectator will humanize. Together it questions the real and the fake.
Ugo Dehaes
Ugo Dehaes started dancing at the age of 18. He began his full-time dance training at P.A.R.T.S., the international school for dancers and choreographers directed by Anne Teresa De Keersmaeker. In 1998, Ugo began working as a dancer for Meg Stuart/Damaged Goods. In 2000 he founded the company 'kwaad bloed' (bad blood) and created numerous choreographies with professional dancers, amateurs and children. Since 2018 Ugo shifted his focus and became a choreographer of things, making moving sculptures, a lecture-performance with small robots, a self-learning robot and more.