Cancelled - Workshop: LUMIÈRE INFORMÉE
—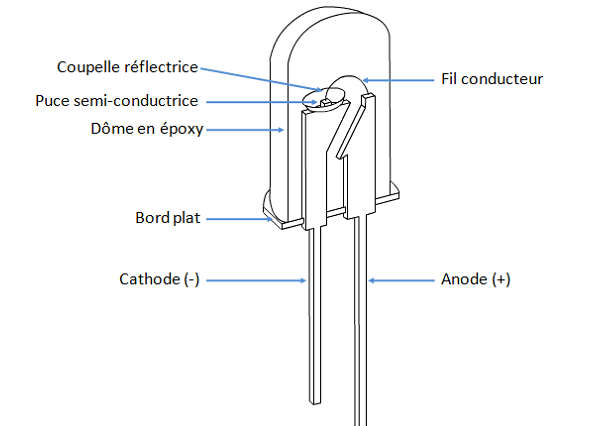 Light is an electromagnetic wave, its nature is similar to radio waves.
Like a radio wave, it can be modulated in amplitude or frequency.
By modulating the voltage of the light source with a sound signal, the light source (here a led) becomes a radio transmitter, the light beam a radio wave whose carrier is located in the visible range.
During the workshop, we will set up different experimental devices allowing us to understand light, radio and sound waves. We will build small transmitting devices based on LEDs, solar panels and loudspeakers which will then be interconnected in a network and installed in the workspace.
We will then think and create the sound materials that will be played in this light installation, paying particular attention to its architectural dimension.
Programme
THEMATIC BASICS: LIGHT SPECTRE, SOUND SPECTRE, ELECTROMAGNETIC WAVE
SHORT HISTORY OF PULSED LIGHT AND RADIO ART
EXPERIMENTATION : LED + BATTERY + CELL + SPEAKER
PUTTING INTO PERSPECTIVE : LIMIT VISION / LIMIT OF VISION
SETTING IN SPACE : EXPERIMENTATION
INSTALLATION
CRITIQUE
Material
LED, BATTERIES, PHOTOCELLS, LOUDSPEAKERS, COPPER WIRES..