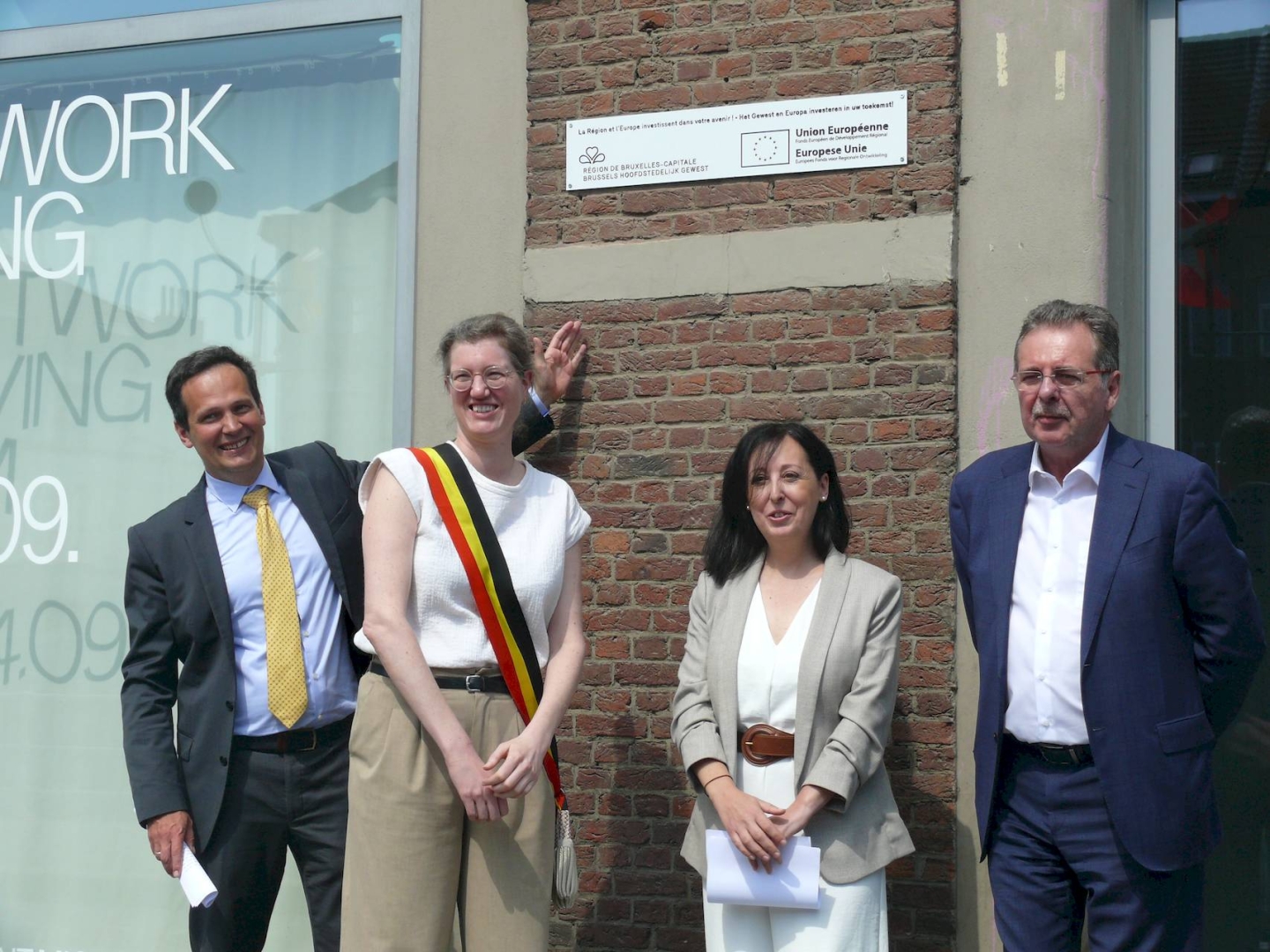 Today iMAL officially inaugurated its new infrastructure in the presence of the Minister-President of the Brussels-Capital Region Rudi Vervoort, the Mayor of Molenbeek Catherine Moureaux, Samuël Maenhout from the European Commission Representation in Belgium, and iMAL director Lucia Garcia.
The inauguration ends a period of major renovation and extension works that started in 2016 thanks to the support of the European Regional Development Fund 2014-2020 (ERDF).
Designed by architects Central Office and NP2F, the centre now benefits from increased street-side visibility, and a doubled surface area with numerous new spaces to host its ambitious artistic programme.