Mécaniques Discursives at laVallée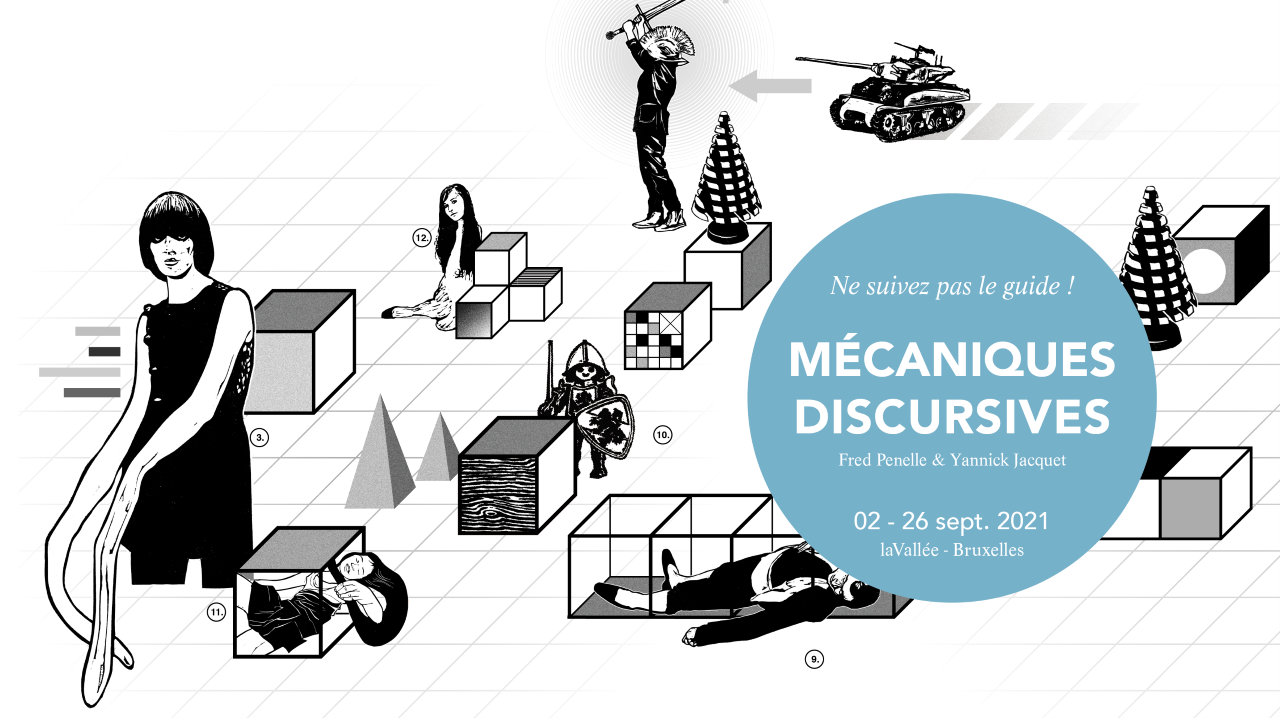 From 2 to 26 September 2021, laVallée presents "Mécaniques Discursives - Ne suivez pas le guide!", an exhibition that brings together, for the first time, ten works developed by Yannick Jacquet and Fred Penelle.
The Mécaniques Discursives project was born from the encounter of these two artists coming from distinct but complementary domains: Fred is a wood engraver, and Yannick, co-founder of Antivj, is a well-known figure in the digital art scene. Since 2011, Fred and Yannick have created more than 60 ephemeral pieces that have been presented in contemporary art museums, digital art biennials and prestigious festivals all over the world. The most recent – and largest – version of Mécaniques Discursives is currently on display at Laboral Centro de Arte.
We've had the pleasure to welcome Fred and Yannick's project twice at iMAL; first in 2013 for a residency focused on developping the sonic aspect of the work, followed by a public presentation; and in 2014, for the shooting of a video documenting the work and its creation process.
Visit the exhibition at laVallée : all the info here !
Opening Thrusday 2 September at 17:00.