Meet the artists selected for the Halaqat Media Arts Residency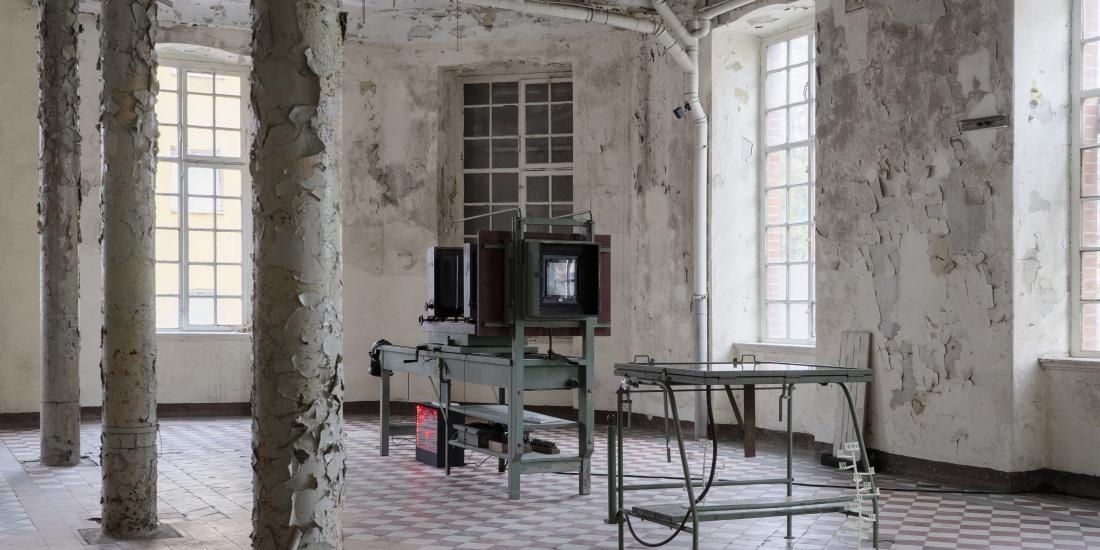 Four female artists from Europe and the Arab world have been selected for the Spring 2022 Halaqat Media Arts Residency organized by Bozar – Centre for Fine Arts Brussels and the Goethe-Institut, together with iMAL in Belgium and Cairotronica in Egypt.
Sally Samaan - Syria, living in the Netherlands
Ana Teresa Vicente - Lisbon, Portugal
Natalia Jordanova - Sofia, Bulgaria
Sabah Khaled Abouelhadid Elsayed Hassan - Cairo, Egypt
The residency programme focuses on prototyping, experimenting, and exchanging ideas with fellow artists from different backgrounds. The participants will be given access to iMAL's infrastructure as well as its Fablab, which philosophy is centred around knowledge sharing, DIY culture and open source communities. Artists will be invited to work alongside iMAL's team, with a shared goal: to produce and experiment autonomously, building on each other's expertise. Therefore, artists will receive a basic support but are expected to have a minimum knowledge of available machine use.
The 4 selected artists for the residencies are: Sabah Khaled Abouelhadid Elsayed Hassan (Egyptian), Sally Samaan (Syrian, living in the Netherlands), Ana Teresa Vicente (Portuguese) and Natalia Jordanova (Bulgarian, living in the Netherlands).
The residencies will be held at iMAL in Brussels in spring 2022.
Click here for more indepth information about the selected candidates.
Picture by Natalia Jordanova, 'The Key'.