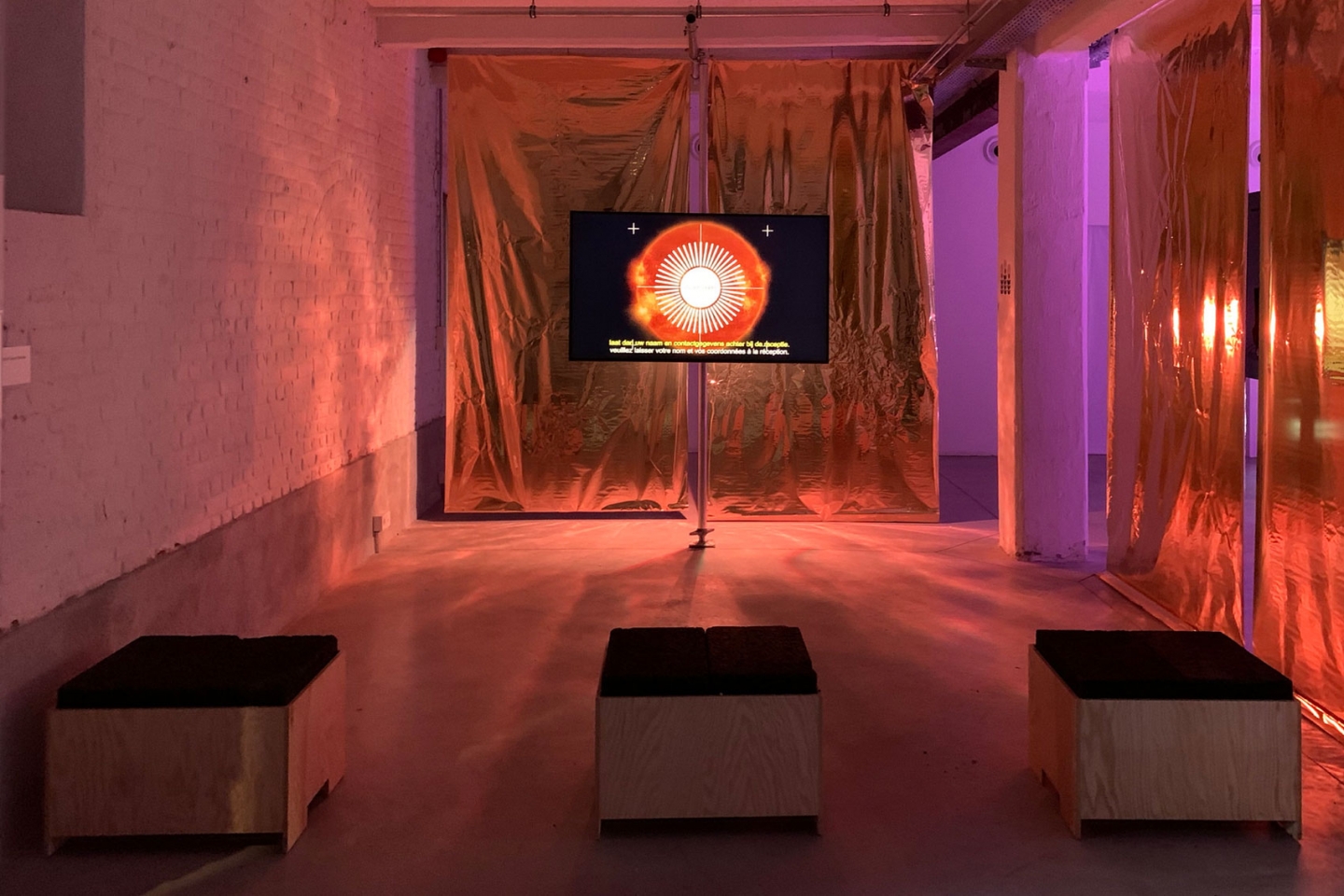 Installation ; digital video with sound.
​
High on fossil fuels, modernity managed to normalize the ideology according to which humankind could detach itself from the constraints and material limitations of planetary life. These constraints become harder to ignore, as the planet's holding capacity begins to falter, and its resources run dry.
How are we to reconnect with the physical, material and living reality of the world on which we depend entirely? Even today, the prevailing economic models still seem to ignore the extent to which necessary circulation of matter and energy depends on crucial physical processes for the regeneration of the biosphere or for human societies.
​
The artistic research project Solar Share envisions the radical consequences of an economic model reconnected to the elementary sources of energy coming from the Sun, the Earth and the cosmos. It aims to revise the prevailing narratives with an acknowledgement of the material conditions required for the persistence of our form of life in the biosphere. It proposes futuristic visions of new relationalities between humans, life and the Earth system. The computational and diagrammatic models that have emerged from this artistic research aim to engage a broad public with vital information from science. By externalizing, in artistic and aesthetic forms, the energy systems that govern the planet's metabolism, these models are intended to supplement critical discussion of our prospects on this planet, both in specialized spheres and in the general public, with an emphasis on the unquantifiable and missing data which lurks behind and threatens to undermine scientific, political and economic confidence.
Partners
Partners of the project: iMAL (Brussels), Chroniques (Aix-en-Provence).
Web developer: Jérôme Saint-Clair.
Special thanks to Olivier Le Corre and Laurent Truffet (École des mines de Nantes).