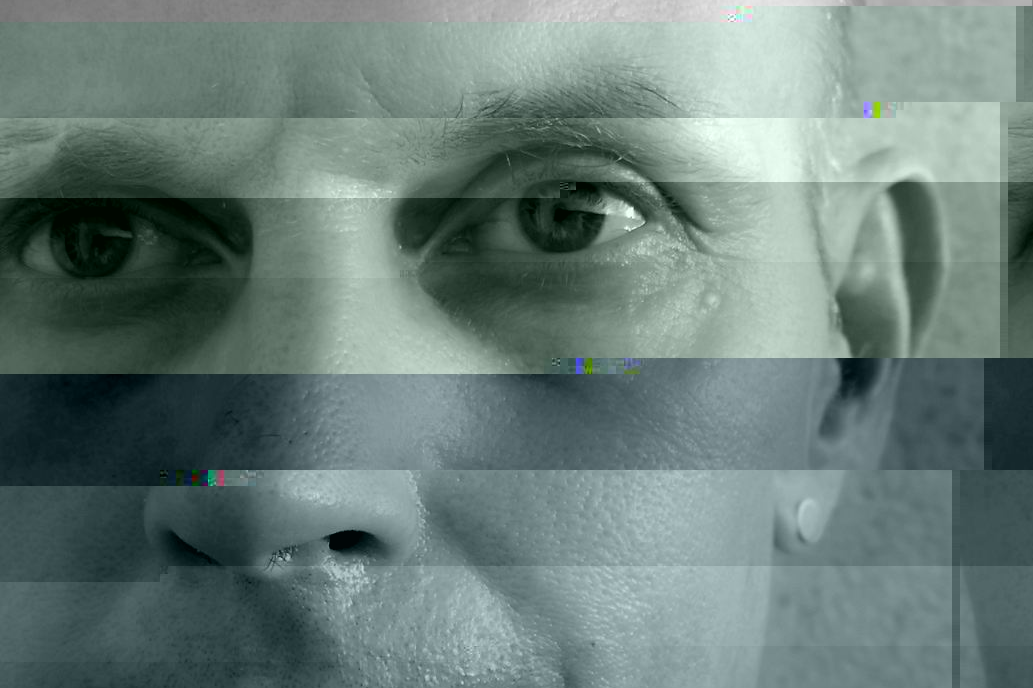 About Marco's Residency at iMAL
Marco will be working on his project RAVE SÉANCE; a live-installation with himself as live performer. The project creates an audiovisual environment that fuses aspects of Rave culture and esoteric séances. By combining aspects of techno music -- a form of music characterized by electronic sound production and mechanical repetition -- with pseudo spiritistic practices, it thematizes the coupling of scientific discovery and magic, which has existed since discoveries in the field of electricity have entered popular culture in the 18th Century.
Although the project RAVE SÉANCE offers place for more visitors, up to 12 people at a time can sit at small tables that enables them to interact with the performance.
Discover everything about the project here
Commissioned by iMAL.
As part of the EU funded EASTN-DC network project.
BIO
Marko Ciciliani (*1970, Zagreb) is a composer, audiovisual artist and performer based in Austria. The focus of his work lies in the composition of performative electronic music, mostly in audiovisual contexts. Interactive video, light design and laser graphics often play an integral part in his compositions. The German magazine Neue Zeitschrift für Musik referred to him as "one of today's most interesting composers in the field of electronic music and multimedia" (01/2020).
Ciciliani's music has been performed in more than forty-five countries across Eurasia, Oceania and the Americas. As a result of his interdisciplinary practice his work can be found in different genres. It has been programmed at festivals and concert series of electronic experimental music such as Experimental Intermedia, NYC, Club Transmediale, Berlin, SuperDeluxe, Tokyo, Ibrasotope, São Paolo or Findars, Kuala Lumpur; by festivals for post-avantgarde music such as Donaueschinger Musiktage, Wien Modern, Ultraschall Berlin, Huddersfield Contemporary Music Festival or Maerzmusik; just as well as in the context of media art, as in the festival Ars Electronica or with iMAL.
His work has been released on five full-length CDs and two multimedia books featuring transdisciplinary and audiovisual works. In addition, his music can be found on more than a dozen compilation CDs.
In the field of artistic research, Ciciliani has published several papers and articles, mainly in the field of audiovisual composition, a practice, that he termed "Music in the Expanded Field" in his widely discussed lecture of the same title, he gave in Darmstadt in 2016.
In 2009 Marko Ciciliani was the recipient of the prestigious Villa Aurora Stipend, a three-month artist residency in Los Angeles. He has been granted numerous project-residencies a.o. at STEIM, Amsterdam, ICST, Zürich and ZKM, Karlsruhe. In 2015 Ciciliani was granted funding for an artistic research project titled "GAPPP – Gamified Audiovisual Performance and Performance Practice". It is funded as part of the PEEK program of the Austrian Science Fund and runs from 2016-20.
Ciciliani is selected artist of the European funded EASTN-DC Network.
Ciciliani is Professor for Computer Music Composition and Sound Design at the Institute for Electronic Music and Acoustics (IEM) of the University of Music and Performing Arts Graz. In 2014, 16 and 18 he has taught as tutor at the "Summer Courses for Contemporary Music Darmstadt". As of 2020 he is artistic director of the interdisciplinary workshop for young creators ChampdAction.LAbO, as well as of the festival TimeCanvas@DeSingel in Antwerp.