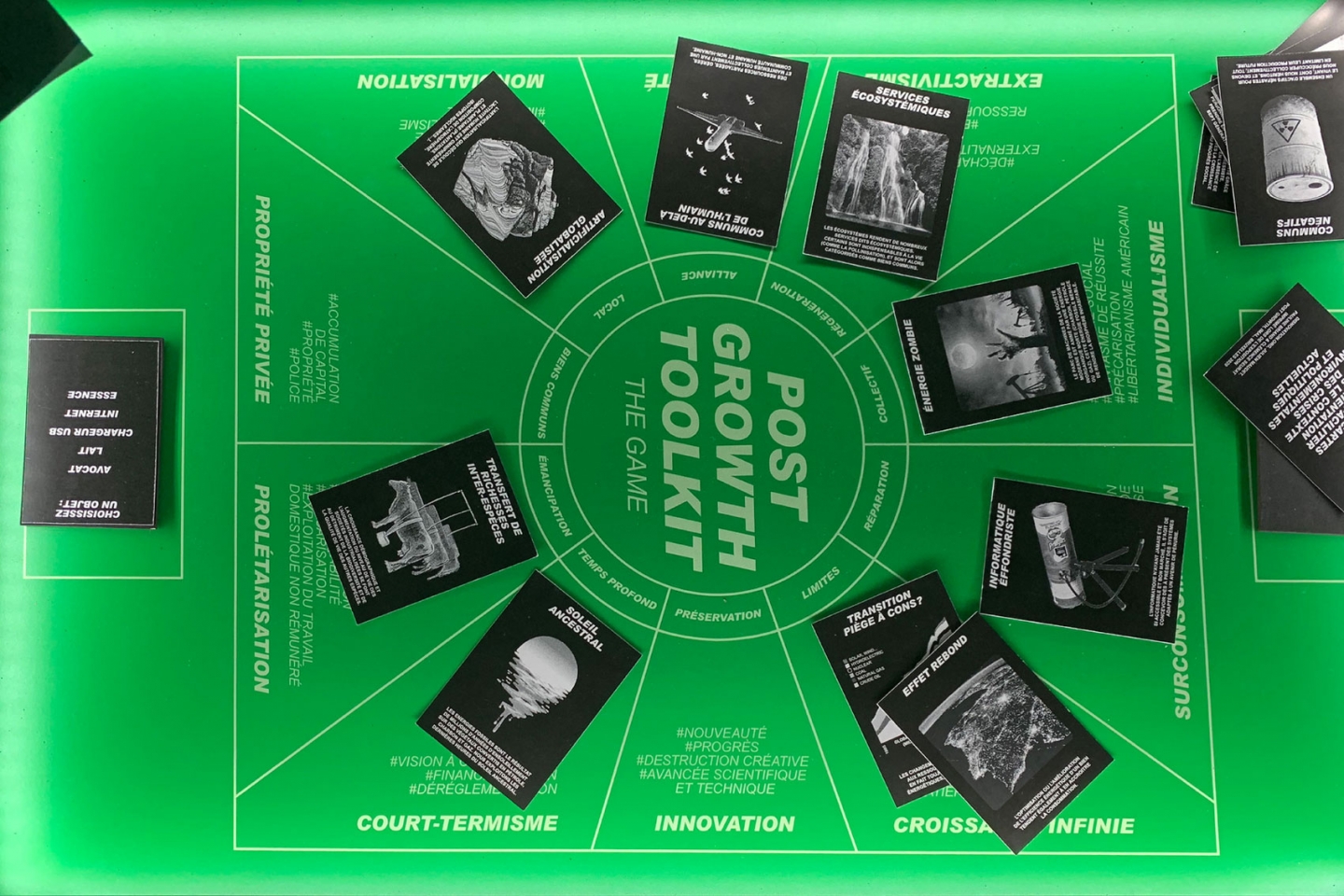 Installation; illuminated game boards; playing cards; online resource platform; take-away posters
The Earth's ecosystems are undergoing irremediable changes as a result of human development, the source of a number of crises whose consequences can be measured on the scale of the planet. Rethinking our way of coexisting with our environment requires us to reevaluate the continuous growth of our energy footprints. These prototypes of critical games 'Post Growth Toolkit' are invitations to reprogram ourselves out of the economic growth orthodoxy. The series highlights the material conditions necessary to maintain our current standard of living in order to better understand how we may reproduce these differently.
At the intersection of science and speculative fiction, the 'Post Growth Toolkit' game proposes to literally reshuffle our world-views and to share stories, concepts and objects to re-examine how we are programmed and to stimulate new modes of understanding. It takes the form of a tactical card game: where small groups of players are invited to explore a number of key notions. The game becomes a means of transmission and collective debate intended to help participants find their bearings in a period of radical change.
Partners
iMAL (Brussels), Chroniques (Aix-en-Provence), Production Intérieure Brute (Tours), ArTeC (Paris), La Labomedia (Orléans)
With the support of the CNC (Dicréam). Special thanks to Catherine Lenoble.